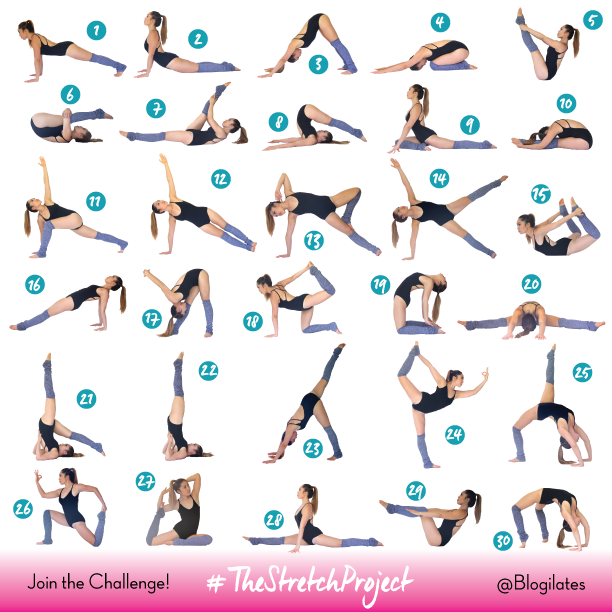 Hey guys!
Guess what?
Look, I'm in a leotard!
Just kidding. Not that. I have a brand new 30 day challenge for you! WOOHOO! (Last month when I took a hiatus from our 30 day challenges, I was so sad…so I had to come back with a pow!)
This coming June I want to do something fun and different with you guys. I want you to focus on flexibility. Not only does being flexible prevent injury, it also helps you sculpt better posture AND you can truly get a deeper, more intense workout when you're movement is not restricted. Ya feels? So I present to you…THE STRETCH PROJECT. Begins June 1!