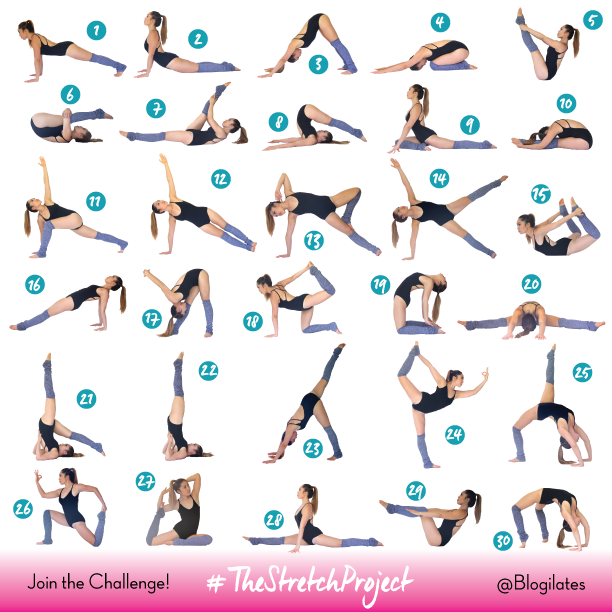 Hey guys!
Guess what?
Look, I'm in a leotard!
Just kidding. Not that. I have a brand new 30 day challenge for you! WOOHOO! (Last month when I took a hiatus from our 30 day challenges, I was so sad…so I had to come back with a pow!)
This coming June I want to do something fun and different with you guys. I want you to focus on flexibility. Not only does being flexible prevent injury, it also helps you sculpt better posture AND you can truly get a deeper, more intense workout when you're movement is not restricted. Ya feels? So I present to you…THE STRETCH PROJECT.
Do pose 1 on Day 1, pose 2 on Day 2, etc. Hold the poses for at least one minute to get the full benefits!
If you want to carve out even more time for yourself, you can build upon each day, too! For example, by the time you get to day 5, you can do all the stretches from Day 1-Day 5.
Let's do this!! Are you in?