Hey guys!
During the past decade, I've committed to many different eras of movement: from Pilates to bodybuilding to half marathon training to HIIT to hot yoga to dancing to weight training to running to hiking to now a state of trying to feel out what my body craves next.
In pure transparency, it's been really tough for me motivation-wise lately.
I perform my best and get my best results when I'm doing some sort of a challenge, but at the same time, I get so invested in the challenge that it forces me to neglect other areas of my life. Right now, my business needs me most, so as a result, my fitness goals have been put on the back burner so that my business goals can be met.
That's my reality right now as we are in this intense growth phase for the POPFLEX and Blogilates brands – but today I woke up and felt something spark inside me. My body was excited for something it had never really yearned for before:
My body asked for a slower season of fitness.
It asked to go back to the mat and it asked for me to release the tension in my muscles. It asked to be relieved of knots, to be loosened in areas of tightness, and to be stretched and lengthened.
It was so good to be back in the studio with my mat, blocks, and bands just holding deep stretches. I loved the feeling of opening up my body and getting uncomfortable but in a good way. I worked on my splits today and looks like I've lost some flexibility, but it's ok, it's time to work my way back plus more.
Slow fitness/stretch era here I come! I am excited to see where this takes me.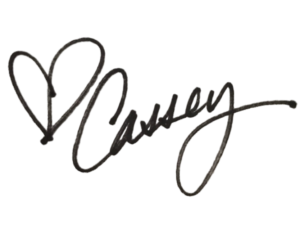 PS – You can shop my Heart Eyes Mid-Calf Socks, Corset Bra, and Crisscross Hourglass Booty Shorts on popflexactive.com!