Hey guys!
You know I'm always looking for ways to battle bloating. We usually focus on things like what to eat and what not to eat, but there's a lot more to it like staying hydrated and active. Isn't it crazy how much goes into keeping everything "moving?!"
But one thing we haven't really talked about is STRESS. And I thought we should definitely talk about it because stress has a MAJOR impact on your digestive system! Annnnd well, things have been a bit more stressful than usual for some of us lately, right?
Ok. So let's learn about stress and bloating, shall we?!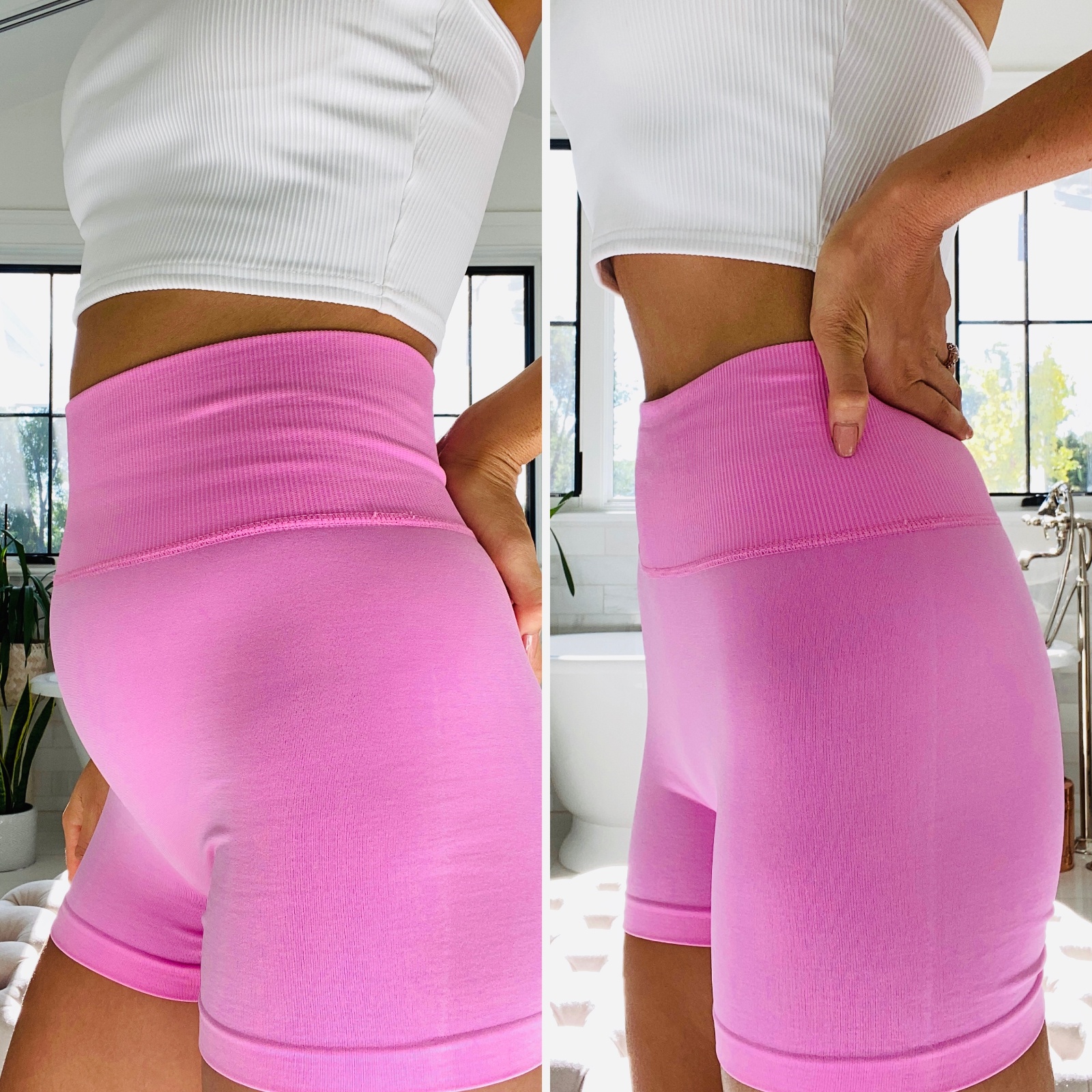 How stress causes bloating
Stress affects your entire body. All of it! It can make it harder to think and concentrate and it can send your mood all over the place. Stress makes it sooo hard to sleep, too! It can increase your heart rate and sometimes really high-stress situations can even make it hard to breathe. Every system in your body reacts when you're stressed – even your digestive system.
The result? It depends! Stressful situations could make you nauseous or lose your appetite. Some people feel the complete opposite and eat more when they're stressed. If you deal with stress over time, also known as chronic stress, there's a good chance you're going to notice your digestion is totally out of whack. Eventually, the stress causes bloating.
Stress wreaks havoc on your hormones!
Ah, those hormones again. Why does it seem like one little shift in their balance just throws everything off?!
It's actually just your body trying to protect itself. Your body doesn't know what you're stressed about. All it knows is that you ARE stressed. So, it goes into "fight or flight" mode. This activates something called the sympathetic nervous system, which pretty much assumes digestion isn't a necessary function at this time.
Then cortisol (a stress hormone) increases, and blood flow is prioritized to your essential organs in an effort to manage the stressful situation. Which is super cool when you really think about it. But of course, that also means less blood is going to the intestines and digestion slows down.
And when digestion slows down, the intestines pull in more water to try to help move things through. More water = bloating.
Gut bacteria and bloating
A lot of experts refer to the gut as the "second brain," because its health is so influential to the rest of the body! Seriously – research has connected gut health to immune function, mental health, skin conditions and digestive disorders.
The science on this isn't quite concrete, but the connection between stress and gut health is there. Remember when we talked about stress slowing down your digestive system? When that happens, the "bad" bacteria may upset the balance of microbiota in your intestines. Having more of these "non-beneficial" bacteria may lead to bloating.
Another cool thing about gut health! Did you know that your gut has literally MILLIONS of neurons that communicate with the brain? Some experts believe that this connection makes feelings of discomfort like bloating more prominent when you're stressed.
Tips to manage stress (and keep things moving!)
So now that we know how stress causes bloating, the next step is to manage stress! It's impossible to avoid completely because wellll life is just stressful sometimes. But there are a lot of things to try to help keep our stress levels in check. Liiiiike:
Prioritize sleep – I can't emphasize the importance of sleep enough, you guys! Get your Zzzs!
Exercise regularly – You know I'm a huge fan of exercise to manage stress AND bloating. Movement really kills two birds with one stone!
Keep your diet balanced– Eat from ALL food groups! Carbs help the brain make serotonin, a neurotransmitter that makes you feel good. Healthy fats help keep stress hormones low. Avoid things like caffeine if you notice they increase feelings of stress.
Breathe – Yes, remember to BREATHE. Deep breathing in moments of stress calms your entire body down. Sometimes just starting your day with meditation and slow, mindful breathing can minimize stress too.
Find an outlet – Let it out. Talk to a trusted friend, family member or therapist, or start journaling.
So there yet a go! Let's add stress management to our arsenal of ways to combat bloating. It's so interesting to learn about this stuff with you!
Have you noticed more bloating when your stress levels are high? Tell me in the comments!