Dear Cassey,
I really want to experience a transformation and make some changes, but I have no idea where to start. What are some goals I should put down for my 90 Day Journey?
Thanks!
Ready For Change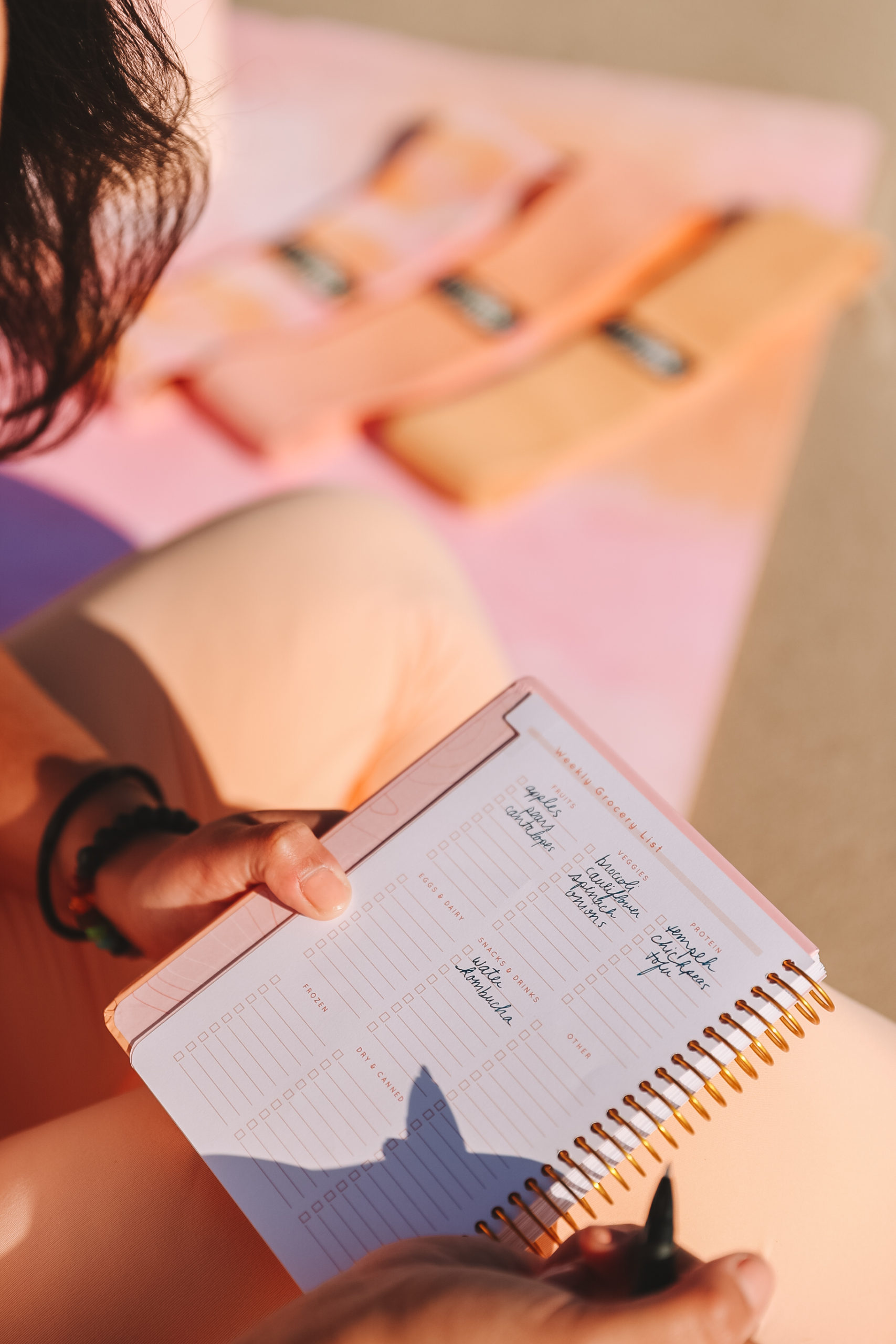 Dear Ready For Change,
I am so excited for you to begin your 90 Day Journey! I love that you're taking some time to really think through your goals before you hit the ground running. It's too easy to default to "lose weight" or choose an unrealistic goal that doesn't serve you. Can this journey be about weight and fitness? Sure! But is that all the 90 Day Journey is about? Absolutely not. 
When I started my journey, I prioritized goals like journaling and healing my mental health. I set a goal to get in the best shape of my life physically too, but this was the first time I ever put non-physical goals FIRST. And that kept me motivated. I realized that my physical health couldn't improve until my mental health did.
So that's where I would start! Jot down some things you would like to change or improve. And then write down how you've gotten in your own way in the past. The root of your struggle is a good goal to tackle first.
Do you struggle with exercise because you haven't found a workout you enjoy? Make your first goal to try one new workout per week.
Is it hard to eat healthy because your cooking skills aren't as great as you'd like? No problem! Learning to meal prep or cook a new recipe every week is an amazing goal. (and of course, the meal plan can help you there 😉)
Would staying active seem easier if you worked on time management? Or getting more sleep? Set a goal to work on your routine and/or sleep more.
These types of goals are FOUNDATIONAL. They are necessary to build the lifestyle dream around. They're the building blocks to big goals! And setting small goals that build on each other is another one of my favorite pieces of advice when it comes to goals. I know that the big, crazy dream is more inspiring and lights a fire under you. But if you ONLY focus on that goal and not the checkpoints in between, you risk getting burnt out and discouraged. The road seems A LOT longer.
It's kind of like reading a book! The book might be 400 pages, which sounds overwhelming when you pick it up. But if set a goal to read small chunks every night, like 30 pages or 2 chapters, it breaks up the process and keeps each goal within reach.
Now let's apply that to your 90 Day Journey! Let's say you want to lose X amount of weight. Some smaller goals could be:
Get 30 minutes of activity 4 days per week.
Cook meals at home Mon – Fri
Cook at least 3 meals from the Meal Plan each week.
Add a fruit or veggie to every meal.
Drink a gallon of water every day.
These healthy habits BUILD and lead you to your big goal. Now let's do an example taking weight loss out of the equation. Let's say you want to work on body image to feel comfortable in a swimsuit this summer. Some of the smaller goals can be the same as the one above! Because eating healthy foods and moving your body builds confidence and makes you feel amazing, even if your weight stays the same. Some other small goals here could be:
Journal something you love about yourself every day.
Purge your closet and get rid of everything that doesn't make you feel confident.
Unfollow one social media account every week that makes you doubt yourself.
I really hope some of these ideas give you a good place to start! Your goals are based on your "why," which is extremely personal! You'll find the most success when you choose goals for you, and no one else. 
Ready to get started on your 90 Day Journey? Make sure to grab the 90 Day Journal here and check out the 90 Day Journey Meal Plans here!
PS – If you have a burning question you want to ask me, leave your questions below! I may answer it in an upcoming Dear Cassey post!