Hey guys!
Can you believe it's already March?! And GUESS WHAT?!!!
March 22nd marks 90 DAYS until the official start of summer!!!!!! AHHHHHHHH!!!!
If you've been waiting for the perfect time to start your own 90 Day Journey… now is the time!! This is the time of year when motivation starts to dip a little because the "new year" push is long gone. We all have our eyes set for summer! So why not use this time to make some big changes?
And to be honest, I think we could ALL use a boost after the past year. As we get through this (hopefully) last push to life returning to some sense of normalcy, your journey can provide so much more than something to look forward to. It can provide structure, which is SO important during unpredictable times.
So if you've been feeling a little lost this past year, like you're grasping for something positive to concentrate on, your journey starts now. It's time to grow yourself. It's time to focus on the inner, while the outer is so fleeting.
And I also want to make this clear: Wanting change DOES NOT mean that you don't love yourself or are ungrateful for what you do have. I think that it's important to say this because change is not a bad thing. It's a sign that we want to breathe some new life into our days. The change doesn't have to be big, but sometimes having new perspectives gives us newfound ideas and inspiration.
Sooooo in honor of your new journey, I wanted to support you in the best way possible. You can now get both the 90 Day Journey Meal Plan AND the actual 90 Day Journal together in one package! PLUS, I have an exciting prize waiting at the very end of all this!
I'm sharing this now so that you have time to prep your mindset, order the package, and get all your tools ready in time for March 22nd.
So, how do you get in on the fun?! Glad you asked…
Get The 90 Day Journey Package
Step 1: Nourish Your Body
First, your journey doesn't have to be about changing your weight. And guess what? Eating healthy doesn't have to be about changing your weight either! Before I went on my journey, I tried basically every diet out there. And every time, I told myself I was eating healthier. BUT I WASN'T. I was depriving myself, underfueling my body, and lacking nutrition.
And it showed in every way. My energy and my mood suffered. My brain was always foggy. I felt like I was running in circles but never content with myself. I always needed more. It definitely wasn't healthy.
So yes, diet (not A diet) was a part of my journey, and I encourage it to be part of yours, too. Because I found that finally focusing on nutrition and eating all of the foods my body needed was the core of feeling good. I noticed I could concentrate better, I was happier, and ready to make changes in other areas of my life.
I noticed such a big change once I figured out a healthy diet that I worked with a registered dietitian to create a meal plan, so you could find easy ways to eat the way I did on my own journey. It's based on protein and tons of veggies and fruit. There are no grains, dairy, or refined sugar, just because I've learned those foods don't agree with me! You can use the plans however you like – as they're written, or as a base for something more personalized.
To accommodate as many dietary preferences as possible, I actually made FOUR plans:
Omnivore (includes meat)
Pescatarian (includes fish but not meat)
Vegetarian (no meat or fish)
Vegan (no animal products)
Every plan has 3 different activity levels to choose from, plus a guide to choosing the best plan to fit your needs. The meals are easy to make with simple ingredient lists, and there are weekly grocery lists to make planning even easier.
Check out the 90 Day Meal Plan to see what plan is best for you!
Step 2: Grab A 90 Day Journal
This journal is EVERYTHING. Seriously, it's your motivator, your guide, and your accountability.
Grab one and have it ready before you start your journey. Write down your "why" and your goals before you begin, and keep track of your progress throughout your journey. No matter how far off track you get, or how close to giving up you feel, always come back to this journal! And write EVERYTHING down.
Every new meal that you love
Every workout that makes you feel invincible
Every moment you feel your confidence grow
Every time you doubt yourself
Every time you lose sight of your goals
All of it. The good AND the bad! When you're done, your 90 Day Journal will tell the story of your journey so you can truly appreciate how far you've come.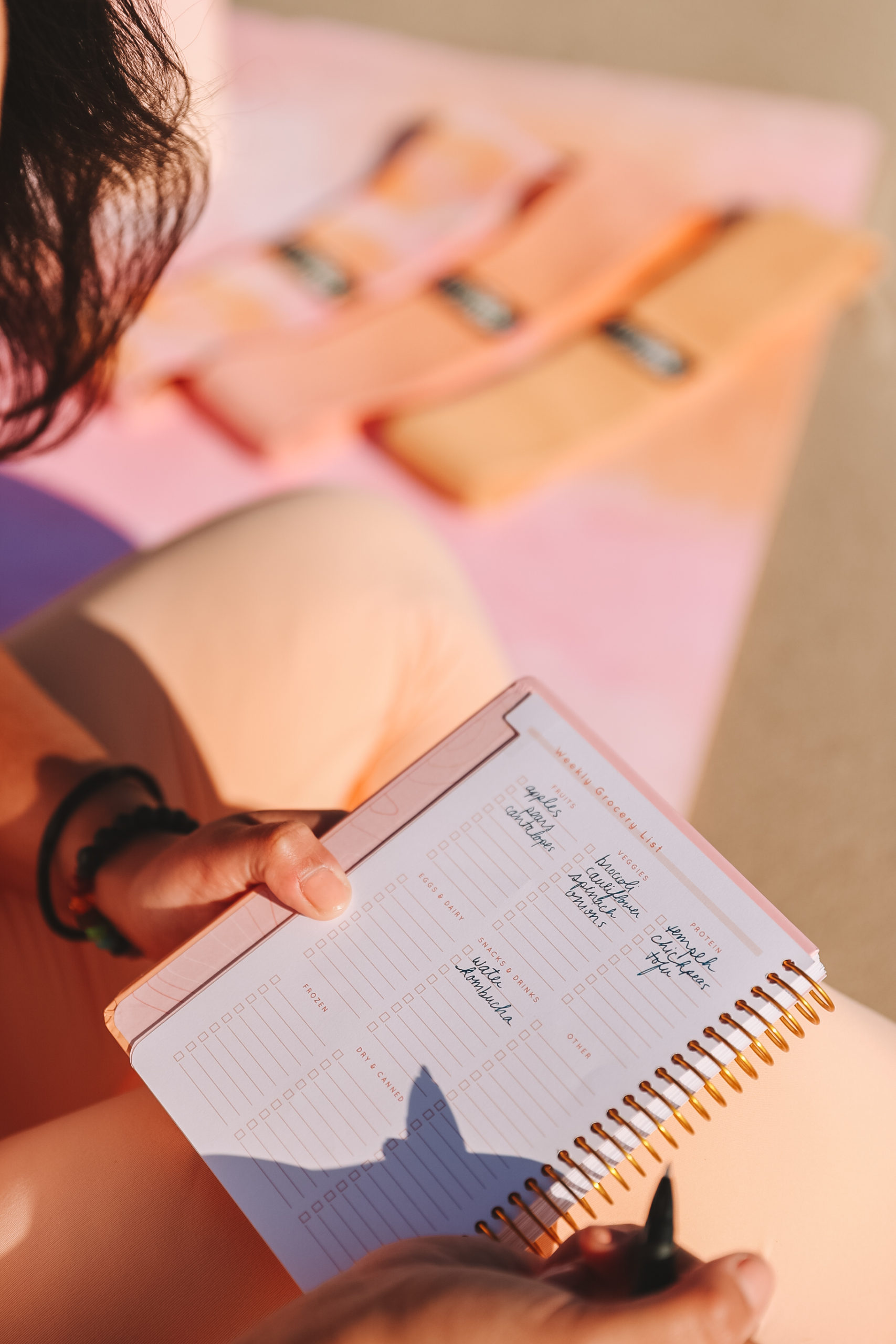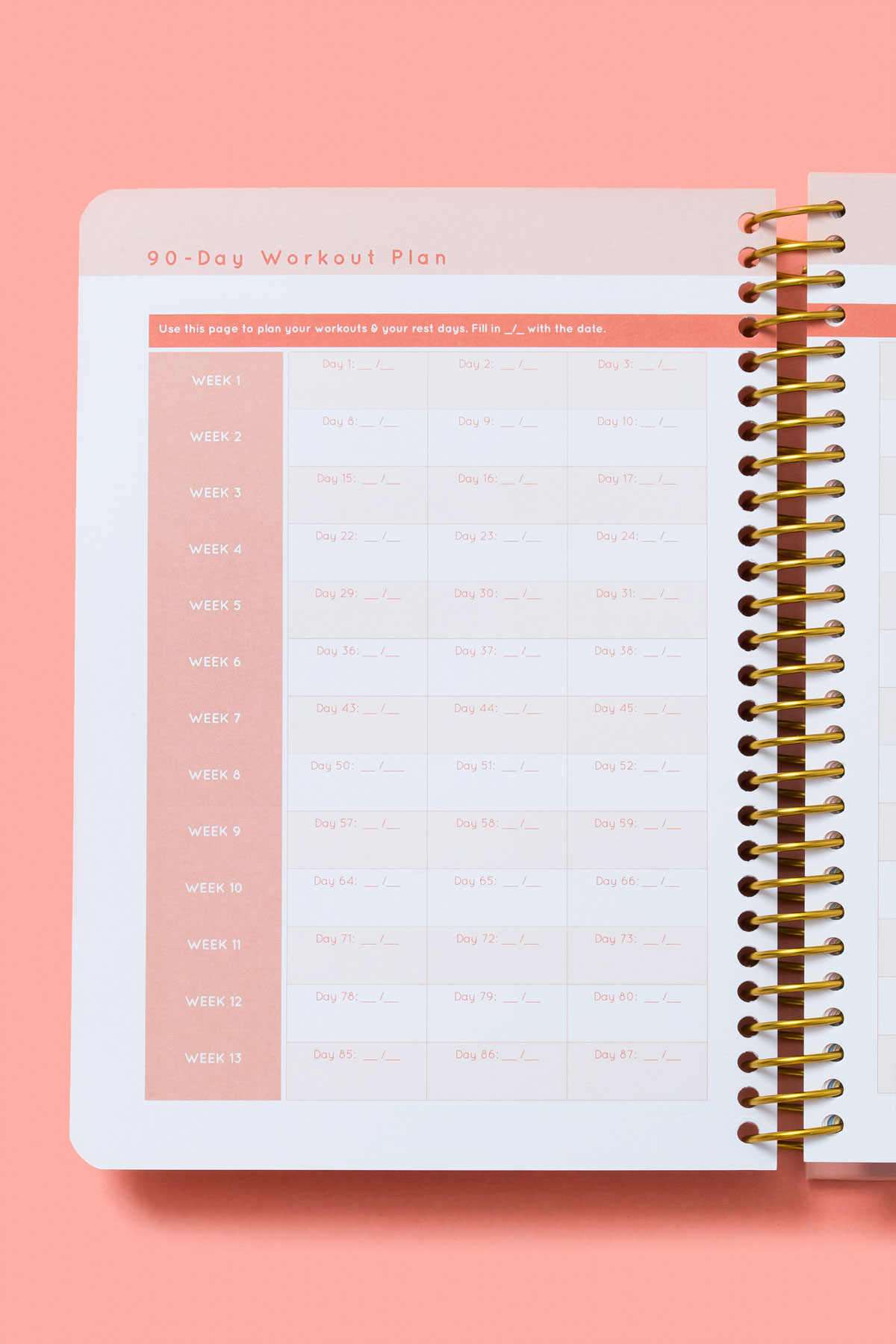 Step 3: Commit to Your Journey by Posting About It!
Use the hashtag #90dayjourney to share your daily triumphs and struggles. It's also a great way to find other people to cheer on!⁠
Step 4: Share Your Journey
On March 22nd, we start our 90 Day Journey to Summer. After a year that has felt so stagnant, the timing is perfect. You've got this. This journey is YOURS to own and you will LOVE how it feels – mentally, physically, and emotionally!
LAST BUT NOT LEAST!
After 90 Days, share your transformation! You'll be entered to win one of five $250 POPFLEX Giftcards!
Upload a before and after and in the caption, share with me how the journey changed you! Use hashtag #90DayJourney and tag me on Instagram, @blogilates. I will be picking the top 5 transformations to feature!⁠ You can be from anywhere in the world.
You have all of the tools you need: the journal, the meal plan, the workouts, and this community.
So if you're in, tell me your "why" in the comments. And get excited! This journey is going to be AMAZING.
Get The 90 Day Journey Package