The Problem with Fit Teas & Skinny Teas
Hey guys!
Ever since I did my post on why I don't believe in waist trainers, you've asked me to do a blog post on skinny teas and teatoxes! So, after much careful investigation, it is time for me to tell you what I HONESTLY think about this particular tea industry as well as my conclusions on the research I did. So let's begin.
If you're an Instagram user, I know you've come across pictures that may look something like this on your explore page:


Hot girl baring her midriff with a large chest, skinny waist, and long hair, holding a prominent cup of tea and the bag that it comes in. What could be more natural?!



Oh look! It's another hot girl with big boobs, abs and long hair – but this time in a bikini, sitting at the front of a yacht with her tea. I mean yeah, I do that all the time! Not.



Oi! Another fit beauty with…oh you get the point. It's the same formula. But seriously though, someone needs to get to the weights, can you drink your tea elsewhere while kneeling?
The marketing for these teas are simple and brilliant! I mean, get a hot girl, have her hold your product, and claim that she uses it to look like that and people will start to wonder. Get HUNDREDS of hot girls and models to do it and suddenly people will believe. And finally, get celebrities to endorse it? Well, then there's no holding me back…TAKE MY MONEY!!! JUST TAKE IT NOW!!!!
Kylie Jenner's 53 million young IG fans now think she takes tea everyday to look like this.
Really Victoria Justice?
I really like Vanessa Hudgens…but I don't like this at all.
And take your money they do. They take it and pay the models and celebrities to hold their tea in a very awkwardly posed ad. (Who does that!??? Ok well it looks like a lot of people.) I honestly can't even imagine how much these people get paid to do that. Especially KYLIE JENNER? I am sure Kris scored her a BIG campaign deal for that one. It makes me wonder how lucrative that industry is and how many gullible, hopeless people are falling for this magic weight loss shortcut. It's truly sickening.
There's no amount you could pay me to do that. If I don't believe in a product and I know that it won't bring value to your life, it would be SO IRRESPONSIBLE and SO DISHONEST of me toshare that product with you. I'd be hurting you like I'd be hurting my mom or sister. The most valuable thing about our relationship here is TRUST. And as your friend, I wouldn't dare risk our relationship for money.
So why? Why am I so against these teas? Simple: Irresponsible advertising and lack of integrity for their product and their customer. They are in the business of selling FALSE HOPE.
THE CLAIMS
After researching many different tea companies and their products, most of them have the same general claims.
Their product will help you: 
Lose weight
Burn calories
Boost your metabolism
Cleanse and detoxify the body
Suppress appetite
Increase energy levels
That's interesting. So how does it work?
Well, most of them have a system. You basically buy a kit that can last anywhere between 7 days to 1 month. Some companies have a morning or daytime tea combined with a nighttime tea, while others just want you to drink 1 cup a day. Usually the morning tea claims to help increase your energy levels throughout the day, while the night tea will help cleanse and detoxify your body (AKA help you lose weight).

THE RESEARCH
Did you know that because these teas are considered dietary supplements, they aren't required to prove any claims on their labels? So even though they "claim" that drinking this tea will result in weight loss and a metabolism boost, there is NO published research to show that these statements are true!
In fact, according to the National Institutes of Health, Senna (the laxative herb used in many fit teas) has INSUFFICIENT evidence for weight loss! But it can cause stomach troubles, cramps and diarrhea. It makes you go to bathroom, so obviously you'll lose that kind of weight. AND if you're using it for more then 2 weeks (which most tea plans do), it can cause unusual bowel functions, and changes in electrolyte balance that can lead to HEART PROBLEMS, muscle weakness, and liver damage!
In the short term, Senna can help you move your bowels, but if you use it for too long, you intestines will become dependent on it for stimulation, and then you will be constipated if you don't use it anymore.
In June 2013, SkinnyMe Tea's IG page was shut down because the Australian Medical Association expressed concerned over the company's portrayal of unrealistic weight loss which caused at least one customer to be hospitalized after using the tea.
Since then many knock off tea companies have popped up, each with a significant amount of followers! Check this out – Skinnybunnytea has over 1.3 million followers!
But take a look at the likes and comments. It's very very low. An account with 1.3 million fans gets under 1000 likes and like an avg of 10 comments? That leads me to think that they are either buying followers and/or spending money to run those annoying sponsored ads. You will notice this low like to follower ratio on many tea account pages as well.
In terms of the companies being open about their claims, I had to dig REALLY DEEP to find the truth. Nowhere on the ads or packaging do the teas tell you that you need to eat healthy and exercise, however if you look further into FAQ's on their websites, they finally admit that drinking their tea should be combined with a healthy diet and exercise! Some of them give you "free" ebooks with workout plans and meal plans. But, who knows if a licensed professional wrote those or not. Doesn't say.
Of course they wouldn't put any of this on their labels or packaging because they KNOW people are looking for a "quick fix" and they KNOW that people will buy into almost anything that promises amazing results with little work.
SO HERE'S THE TRUTH!
Drinking tea will NOT MAKE YOU LOSE WEIGHT or help you get abs. What's actually happening are two things:
1. You are losing WATER weight from drinking the tea.
By drinking extra water, you are allowing your body to "flush" the excess salt out and to release the retained water. This keeps you from looking bloated or swelled up.
2. You are probably eating fewer calories because you're drinking more water to fill up your stomach, so you feel fuller.
I tell you this all the time! HYDRATE! Sometimes you think you're hungry but really you're thirsty. So if you're constantly staying hydrated, there's less of a chance for you eat for no reason.
3. You paid for it, so it means you're serious about doing whatever it takes to achieve your dream body.
Psychology people. If you pay for something and you are more likely to take it seriously. So I BET that the people who buy the tea are also more conscious of what they eat and how they work out because they don't want to waste their money or their time. So if there are any results, it's most likely from a combination of that person's new lifestyle, not just from drinking the tea.
SO…HOW DO YOU LOSE WEIGHT AND GET ABS?
First of all, I don't think you should buy the tea. If you want to drink tea, go buy a green tea at the store. It's more or less going to do the same thing while costing a fraction of the price.
Time and time again, I've told you…nourish your body with whole foods and reward it by letting your muscles move! I'm saying: eat clean and exercise!
The problem is, people tend to think that working out and eating healthy are difficult and not fun things to do. They tend to dread it and find shortcuts around it. But, there is no shortcut to success! Whether it's in your education, your career, your business, or your body – you've got to work!
You can't avoid the work BUT you CAN make the work FUN! That's what Blogilates is all about…helping you find THE JOY in working out! Because, if you can wake up in the morning super anxious to get your workout clothes on and start sweating, OMG, you're set for success. You're working out because YOU LOVE IT. And when you do anything that you love, the results will follow because you put your whole heart into it.
So, if you're curious as to what workouts you should be doing and what you should be eating, here are my personal recommendations:
#1. Try PIIT28 1.0
It's my newest workout program that requires you to only work out for just 28 min and 40 sec a day using a combination of Pilates and Cardio exercises. This will get your sweating within the first few minutes AND you will continue to burn extra fat and calories way after you're done working out. I honestly LOVE IT. By joining, you get a lifetime membership to PIIT28 1.0 – which includes the ebook, the exclusive workout videos, the forum etc. Plus you get a free completion tank if you successfully finish the challenge! Learn more here.
#2. Try The 28 Day Reset
If you feel like you've plateaued and everything you're eating, no matter if it's healthy or unhealthy, doesn't show a difference in your body, this is what you need! We begin with a 4 week "reset" where I take you through an omission challenge to discover your body's food intolerances and sensitivities. Then after the 4 weeks, we slowly add make certain foods to see what you're allergic too and what could have been causing that extra bloat, weight gain, etc. You also get 150+ easy eat-clean recipes to choose from that you get to keep forever. See more here.
If you want to get both PIIT28 1.0 and The 28 Day Reset together, click here for a discount!
#3. FREE WORKOUT CALENDARS
If you aren't sure if you can commit to the programs above just yet, no worries! On my blog, you can find my free Monthly Workout Calendars as well as my Beginner's Workout Calendar. Click here to check them out!
I hope you enjoyed reading this post. Let me know your thoughts below! Have you ever tried one of these teas?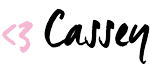 RESEARCH:
https://www.nlm.nih.gov/medlineplus/druginfo/natural/652.html#Safety
http://www.cosmopolitan.com.au/health-lifestyle/healthy-eating/2014/1/spit-out-your-skinny-tea/
http://www.shape.com/healthy-eating/diet-tips/teatox-newest-way-detox
http://www.teenvogue.com/story/tea-detox-teatox-bad-for-health-dangers