When you look in the mirror, are you happy with what you see? Or do you stare at yourself, pinching your fat away, lifting up your butt, pushing in your boobs, wishing you looked like a VS supermodel? It's hard to be content with the shape of your body when people are constantly telling you how fat you are, how much weight you need to lose, how much weight you need to gain…literally what do people want? The body shaming, the mean comments, the cyber bullying – all of this messes with us…and it hurts.
Since I've started YouTube, I've definitely been attacked here and there. I've learned how to deal with it by growing a thicker skin. Within the past few months though, it's gotten really negative online. It's actually been terrible. Not just comments, but people making full on videos trash talking my body and my techniques as a certified fitness instructor.
You may not know it, but when things get bad, I try my best to hold back my tears and tighten my mouth so that I don't frown. But sometimes, it gets to be too much. So I break.
In this video, you will experience what it feels like to be constantly bombarded with outrageous negativity. You will see what it looks like to have your self esteem stripped away. You will read real comments left by real people. You will see me struggle with my own appearance. So what if I changed? What if I had a slimmer waist and a bigger butt? Would everyone be happy then? What if I lived in a world where I could photoshop my body in real life? Would I be happy then? Please share this video to battle body shaming and cyber bullying.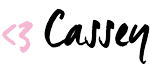 ---
CAST
Herself – Cassey Ho Body Double – Arika Sato
CREW
Director – James Chen Visual Effects – James Jou Makeup Artist – Caroline Esparza Hair Stylist – Kristina Gibson Producer – Emily Conti Director of Photography – Garrett Shannon 1st AC – Danny Neal Key Grip – Patrick O'Keefe Gaffer – Ed Rehr Production Assistant – John So Production Assistant – Nohe Roche Talent Producer – Catherine Sawin