The Official Prom Dress Workout
Sweat Time: —
Equipment Needed: —
Workout Type: —
WORKOUT DETAILS
Hey POPsters!!!
Thought it'd be cool to plan a little in advance and create a prom dress workout for those of you guys who are getting ready for the big night this year! I can still remember my junior prom and senior ball like they were yesterday! Oh the stress of finding a date (if you don't have a boyfriend or girlfriend), the pressure of finding a dress that you and your mom will like, and ahhh those darn expensive prom tickets, limo rides, corsages and boutonnieres, pre-prom dinner and professional pics – oh yeah! It adds up!
But you know what? The whole experience is so much fun and def a night to remember. Ha, you know what I remember? Not being able to walk after junior prom. My stilettos were so sky rocket high that dancing was excruciating. Oh jeez, if I could change one thing about that night, it'd be my shoes. Girls. Wear heels with a little platform. It will save you. Or get those foldable slippers to put in your purse just in case your feet start dying halfway through. Trust me. Do it.
Ah so anyway, back to the workout!!
This is a quick 12 min routine that will show you how to:
1. Sculpt your back and butt for that BACKLESS DRESS
2. Tone your legs for that SEXY MINI
3. Chisel sleek arms and shoulders for that HALTER
4. Flatten your abs for whatever you wear!
If you're not following the calendar, I suggest you do this workout 3x a week paired with the Treadmill Shredmill routine (same day).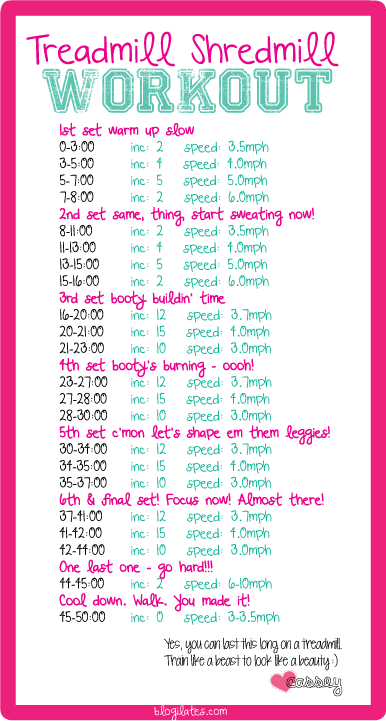 That should give you a solid hour that will burn burn burn and you will love it! As always, eat tons of veggies and drink lots of water. Remember that we not only are working out to look good…but to achieve true beauty and that irresistible glow, you need to feel confident. From the inside. When you are proud of yourself and your hard work, you will instantly walk with your shoulders back, your chest open, and smile infectiously. So seriously, don't get bogged down if you don't think you're "there yet." We are all on our own fitness journey and we are not striving for perfection, but for daily progress.
I'd love to know what you will be using this routine for! Prom? Wedding? Hot date? Haha. Tell me below what dress you'll be wearing for your special occasion!!
Love you so much,
Cassey