The Best Savory Cauliflower Pancake Recipe
Hey guys!
You know I have a small obsession with cauliflower EVERYTHING and pancakes.
Well, I combined the two…  and the results were AMAZING. I look forward to these every morning for breakfast. They're sooooooo good.
The key to this cauliflower pancake recipe is patience. You can't rush them! Let them crisp up for a few minutes on each side and you won't regret it. Trust me.
Okay, ready to make the best breakfast ever?!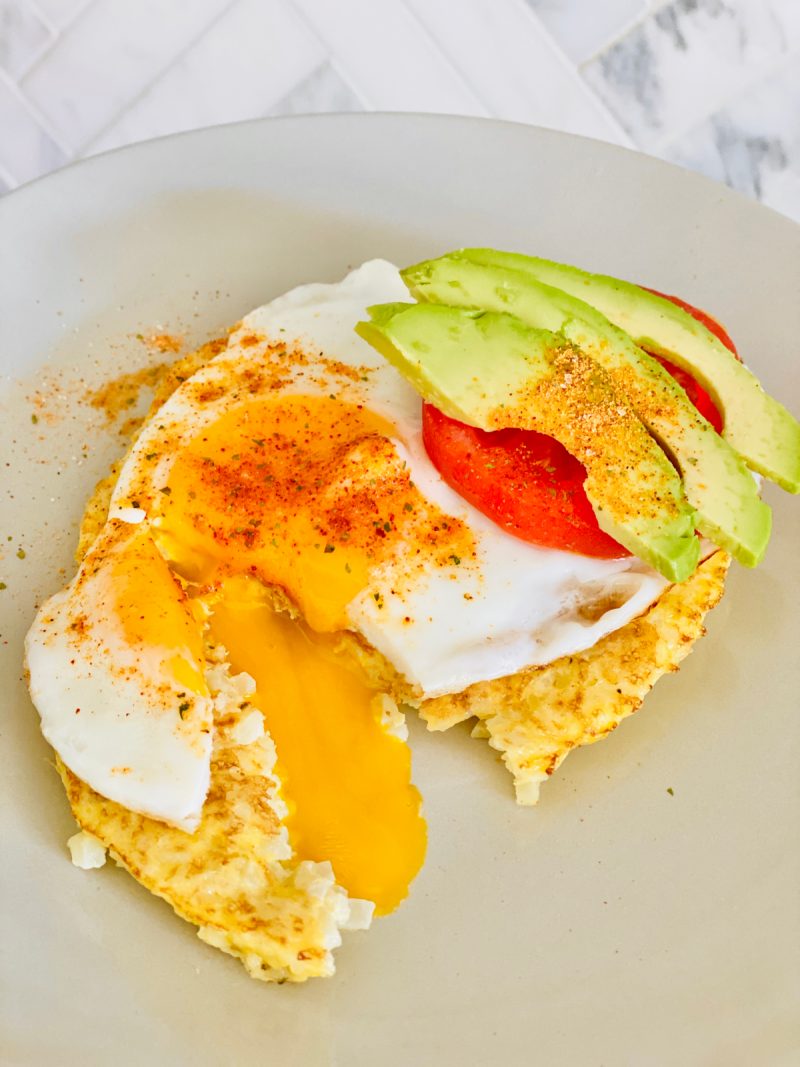 Here's how you make cauliflower pancakes
Gather your ingredients:
4 cups cooked cauliflower rice
2 eggs
Salt and pepper to taste
Drizzle of oil
Your favorite toppings (I loooove a fried egg, tomato and avocado. Oh and Trader Joe's Everything But The Elote makes these PERFECTION)
Annnd make your cauliflower pancakes!
In a medium bowl, mix the cooked cauliflower rice, eggs, salt and pepper.
Heat a pan over medium heat and drizzle with a little oil.
Dollop your pancake batter onto the hot pan and use a spoon or spatula to shape it into perfect little circles.
WAIT at least 2-3 minutes before flipping your pancakes. SO IMPORTANT.
When the pancakes are all nice and cooked, remove them from the pan and top them with yummy things like a fried egg (check out the runny yolk in the video below. YUM), tomato and avocado. Sprinkle on some Everything But The Elote Seasoning and you are GOOD TO GO.
View this post on Instagram
So pretty. So delicious. And paleo and keto! Like I said…. best breakfast EVER.
If you make it, pleeeeease tag me on Instagram or let me know in the comments! I wanna know what you think! And if this inspires you to try more healthy pancake recipes, start with another fave of mine, the Fluffy Keto Souffle Pancake 🙂