Hey guys!
OMG OMG OMG I didn't have time to warn you but I have a really big, super random surprise for you!!! Guess what!!???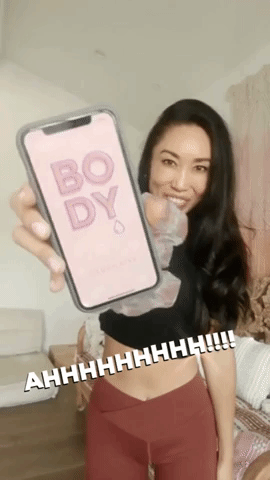 KINDA JUST DROPPED AN ENTIRELY BRAND NEW APP IN THE APP STORE A FEW MINUTES AGO NO BIG DEAL OR ANYTHING
It's called BODY by Blogilates and you need to go get it right now! It's FREE to download on iPhone or Android!
Now…before we get into the fun stuff, I have to address something.
This new app has some backstory that I think is important for you to know.
I wrote up my idea for this app a couple years ago after things went south with my first app. Basically, my ex-developer ran away with nearly everything I earned on my first Blogilates app and fled the country. He took the code and kept using my brand against my will. I had zero control. So that's why you probably noticed no new updates or care for the old app at all. It was a really terrible situation and only recently was I able to convince Apple and Google that I actually own my app so they need to pull my old app from the store (confusing, I know!). The app being stolen from me was one thing, but I was more hurt seeing someone that I thought I trusted throw away our friendship over greed.
Anyway, today marks a new beginning.
Today is Day 1 of the ACTUAL app that I have always wanted to make. I'm really excited for you experience BODY by Blogilates!
Here's why you need this on your phone right now.
💪 IT'S 100% FREE TO DOWNLOAD!
💪 HUGE WORKOUT VIDEO LIBRARY – TOTALLY FREE.⁠
⁠
💪 All videos are castable to TV!⁠
⁠
💪 All videos are commercial free!⁠
⁠
💪 All my CHALLENGES are in the app and INTERACTIVE.
⁠
💪 There's even a CHALLENGE PROGRESS BAR to show you what % of the challenge you've completed to keep you motivated!
⁠
💪 The MONTHLY WORKOUT CALENDAR is totally immersed in app. No more wasting time searching YouTube for workouts.⁠
⁠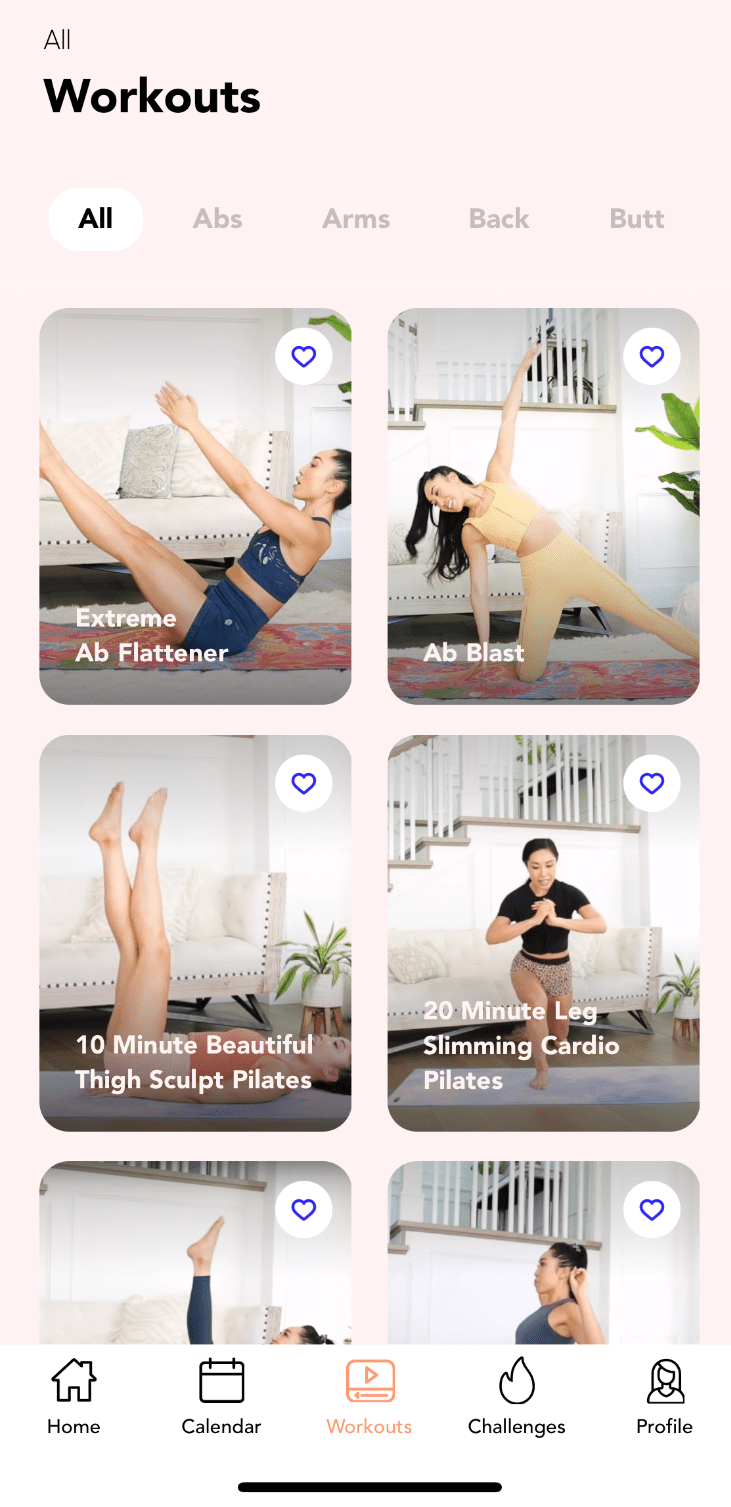 1. It's Blogilates in your back pocket
With this app, you'll have access to HUNDREDS of my best workout videos. Full length workouts for free. All the time. No commercials. AND castable to TV! They're all categorized by target area so you can easily find the type of workout you're looking for, including videos for:
Abs
Arms
Back
Butt
Cardio
Legs
Stretch
Total Body
Since there's no equipment required for my workouts, you can literally do them anywhere. At home, on vacay, at the gym… wherever!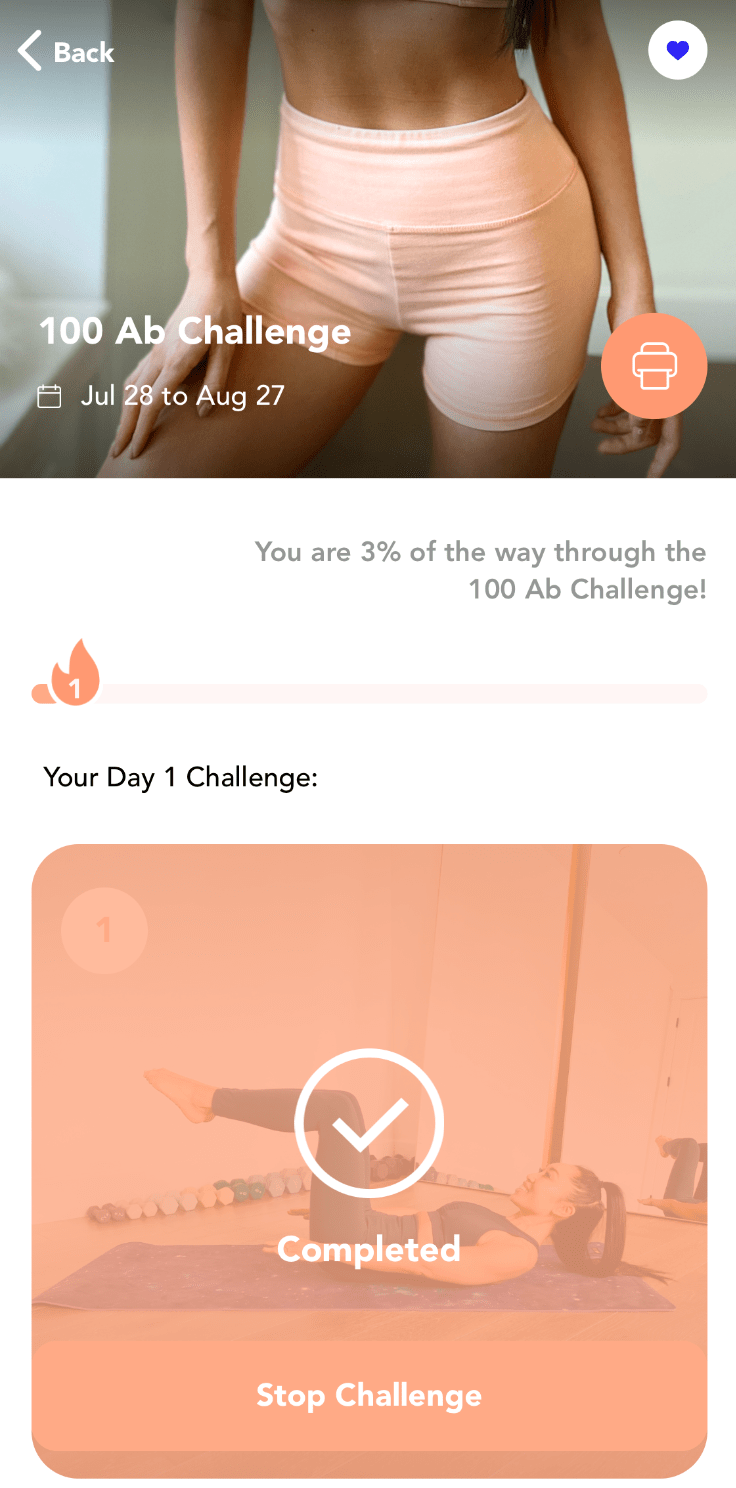 2. You've got every challenge to keep you motivated
To kick off the birth of BODY by Blogilates, I'll be doing the 100 Ab Challenge in the app! The challenge begins August 1st! For launch, I've unlocked the 100 Ab Challenge and have made it open and free so that everyone can join in! Doing the challenge in the app is a whole new experience. The app will tell you exactly what moves to do each day, how to do them, and it'll keep track of what day you're on so you don't miss a beat.
3. You'll be obsessed with the interactive workout calendar
You know the workout calendar that I make for you every single month on the blog? Now you get the interactive version in the app with a cool check off feature that makes you feel super accomplished! No more searching YouTube for the right video! It is all there and all seamless…remember…no commercials! BIG DEAL!
Plus you will be able to see your completion rate in your profile which I LOVE seeing because I have an obsession with making things get to 100%.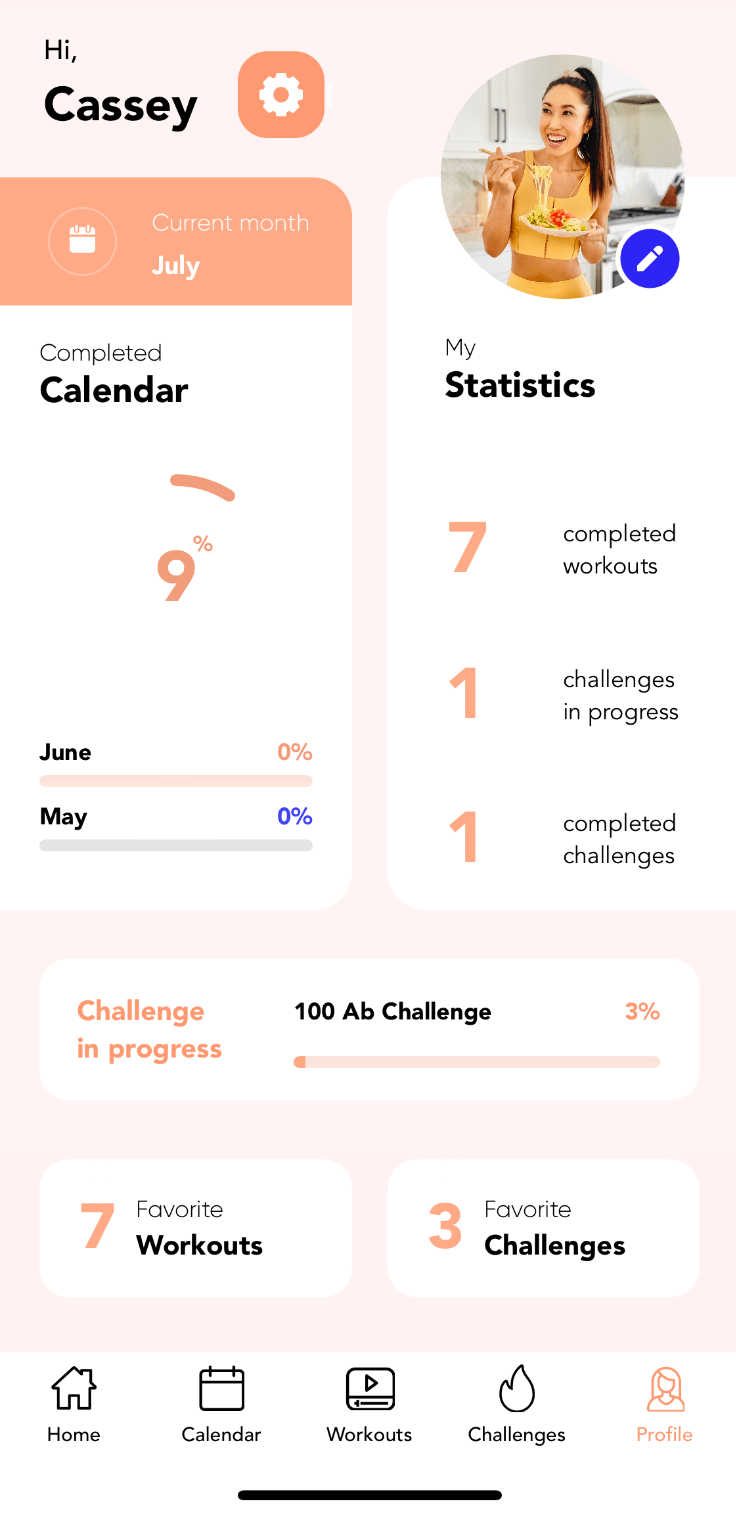 Pssssttttt insider info…I want you to complete the August 2020 workout calendar to 100% because…there might be something waiting for you at the end of the month if you do 🙂
By the way, the calendar feature is available to you for only $3.99 a month or $39.99 for a whole year ($3.33/mo). Totally optional though. You could always come to the blog and get the printable like we've always been doing. The app just makes everything waaaaaaay more convenient!
Honestly, I was really hesitant to launch today.
There is sooooooo much more that hasn't been built out yet, but Sam convinced me that it is better to give you something in progress rather than make you wait another 3 years for something "perfect".
As a perfectionist (my ultimate weakness), releasing something that isn't finished yet scares me. But you know what? Technology is actually NEVER finished. That's kinda the whole point I suppose 😉
What you're seeing today is just version 1 of BODY by Blogilates! (Just a fraction of my master plan, but a solid foundation indeed!) There will be new updates nearly EVERY week, so I am excited for you to join me on this app-building journey from Day 1.
Final thing if you're still reading this.
Because the old Blogilates app got removed from the app store, I lost over 8 years of feedback from POPsters 😔 It would me so much to me if you could leave a review for me in the app store. Could you do that? It would help so much.
Thank you so much. I love you. I hope this app brings more joy into your journey.