Sleep or…Die?
Hey guys!
The title of the post is a little cryptic, but I want you to know lack of sleep can lead to MANY MANY health problems including weight gain, impaired thinking, and even heart attacks. Yeah. So we're going to have a serious talk about this. But before we get there, here is your new work out video of the week! It's the cardio portion of your Swimsuit Slimdown Series! 8 min of fat burning HIIT movements to get you sweating fo' reals.
Click play to try!
Remember that working out, eating clean, and sleeping are all important to your health and your physique. Do not skimp on one…because the rest will be negatively affected. Trust me. I know the effects of this. I eat clean and train regularly but when I don't sleep, I don't see ANY results. It's incredibly frustrating because you're tired…you're cranky…you're hungry…and you just angry at life for not being "fair". But your body NEEDS sleep to reboot. You cannot go go go 24/7 and think you're going to accomplish more. In fact, you will accomplish less. Ready for a mind-opening read? Here we go.
If I told you that lack of sleep is related to an increased risk of death, would you make an effort to get more sleep tonight? In today's society, many people tend to view sleep as an interruption to success. (I am guilty of this unfortunately!) Less sleep equals more time to work, study, socialize, eat and play. In fact, we are so used to having poor sleep that we don't even realize how sleep deprived we are! We run off of fumes and it's not good! There has been a large amount of research done that suggests that not getting an adequate amount of sleep can have SERIOUS side-effects. I'm talking about obesity, diabetes, and other major heart problems. Lack of sleep may be turning into a public health epidemic. How much sleep do you get? The American Sleep Academy of Sleep Medicine suggests that adults should get at least 7 hours of sleep a night. Unfortunately most people are barely getting that amount. When you don't get enough sleep, not only do you feel irritable and sluggish, but you also have a lower attention span. Sleep loss dumbs you down. (Yup, it's true. I've acted "drunk" and out-of-it when I pulled all-nighters in college before.) Sleep plays a HUGE role in thinking and learning. Without a good night's sleep, you may have concentration and communication problems that will hinder your everyday life. You're less likely to be creative and productive and more likely to be moody, emotional and depressed! Inadequate sleep also interferes with physical performance. Not only are you too exhausted to exercise, but you also lose the motivation! It gets worse…studies have also shown a relationship between sleep loss and increased risk of heart attack, stroke, diabetes and obesity!! It has been found that getting fewer than 7 hours of sleep a night is related to having a higher BMI, which comes with health risks. Even one night of being sleep deprived can increase blood pressure! Ever wonder why you have a crazy appetite after a poor night's sleep? Not only are you hungrier, but also you tend to crave and eat fatty foods! This is because inadequate sleep increases levels of appetite-inducing hormones. So, because lack of sleep makes you hungrier, you eat more and gain weight, which then increases the risk of heart diseases. This brings us to the link between poor sleep and diabetes.
When you're tired, you tend to eat more in hopes to gain energy. This means eating foods that are likely to increase blood sugar. Poor sleep also influences the way your body processes glucose (the carbohydrate you need for energy). Glucose is processed slower in people who sleep less. Therefore, your insulin resistance becomes affected and you have an increased risk for developing diabetes. Another possibility of the link between weight gain and lack of sleep is that people who are awake longer, generally eat more because they have more time to. Sleep, Stress, Cortisol and FAT Being sleep deprived is also connected to experiencing higher stress levels. Cortisol is a hormone that helps us respond to stress. We need cortisol in the appropriate amount and at the appropriate times. Bedtime, is NOT when you need cortisol to be high because it increases alertness in the body. It has been found that lack of sleep is related to having higher cortisol levels at night, which not only interferes with sleep, but also increases your appetite and cravings.This means you're eating MORE food (likely UNHEALTHY food), which causes an increased risk of obesity, diabetes and other heart problems.
  Finally, one of the most interesting things I found is that increased cortisol levels are also linked to increased lower belly fat. Specifically. It's obvious that we need sleep as much as we need to eat healthy and exercise, but unfortunately sleep is something that gets ignored the most. Instead of viewing sleep as an interruption to your life, start perceiving it as an asset to make your life better. Realize that it will make you more productive, happy and successful.  Sleep needs to be treated as a tool to function at your best. Is lack of sleep negatively affecting your life? It may be, and you don't even realize it! If you know you need to improve your sleeping habits, then THIS is your time to start.
I promise you that I am working on this too! What time do you guys normally go to bed and wake up?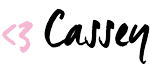 Resources: CNN, http://www.cnn.com/2015/06/19/health/sleep-or-die/
WEBMD, http://www.webmd.com/diet/sleep-and-weight-loss
FORBES, http://www.forbes.com/sites/melaniehaiken/2013/11/21/easiest-weight-loss-tip-ever-change-your-sleep-schedule/