One trick to cut rice calories in half! Does it work?
|
April 5, 2015
|
18 Comments
One trick to cut rice calories in half! Does it work?
Hey guys!
I'm getting ready to pack for NYC right now! Leaving tonight to embark on the Hot Body Tour! I hope you got your free tix already. If not, click here. Some of the VIP class winners have been announced for New York already. I'll announce VIPs for other locations soon. It's gonna be fun SO FUN!!
Also, crazy news. We have sold SO MANY Hot Body Year Round books that we're backordered on Amazon! That is NUTS guys. Thank you for your support. You are ridiculous. Also, the date they're telling you that they're going to ship your book is not accurate. Do not worry – it will arrive sooner than that! I'll keep you posted.
So if you're going to order, I encourage you to order from Barnesandnoble.com (if you are in the US) and bookdepository.com (free intl shipping). When the book launches on April 7, please support your local bookstore and get it in store!
Also, you should get your tote bags really soon!! (you get one if you order before April 6 and fill out the form on hotbodybook.com) Please post when you get them! Ahh! Use the hashtag #hotbodyyearround.
I also just had my kickoff party for the book. I will share all the pics in the next post. It was so fun, colorful, and just a great time in general to celebrate and be around the people I love.
Alright. So did you guys hear about this?
A scientist by the name of Sudhair James from the College of Chemical Sciences in Sri Lanka has been toying with a new way to cook rice that can reduce its calories by as much as 50%. He just presented this research at the National Meeting & Exposition of the American Chemical Society. So how do you do it? You cook rice as your normally would. 2 cups water to 1 cup rice is what I usually do. 1. Boil the 2 cups of water. 2. Then before you add the dry rice, add coconut oil. Add 3% of the weight of the rice you're going to cook. 3. Once melted, add all of the rice. 4. Once cooked, take it off the stove and let it cool in the fridge for 12 hrs. So what exactly happened here? It's important to understand first that in rice and other high carbohydrate foods like potatoes, peas, corn, pasta and bread, you have digestible starches which take little time to digest and resistant starches which take a long time to digest.
Digestible starches are quickly turned into glucose and later glycogen which ends up causing us to gain weight if we don't use enough energy to burn it off.
Resistant starches take a long time for the body to process and are not converted into glucose and glycogen because our bodies' lack the ability to digest them. That means that they just pass through your intestinal tract without the full amount of calories that a digestible starch would add to your diet.
So what research found here was that you can actually change the type of starches in a food depending on how you prepare it! James and his colleagues tested eight different recipes on 38 different kinds of rice (the least healthful kind) found in Sri Lanka. They discovered that by by adding a lipid (coconut oil in experiment, because it's a staple fat in Sri Lanka) before cooking the rice, and then cooling the rice immediately after it was done, they were able to dramatically increase the levels of resistant starch!
"The oil interacts with the starch in rice and changes its architecture. Chilling the rice then helps foster the conversion of starches. The result is a healthier serving, even when you heat it back up. The cooling is essential because amylose, the soluble part of the starch, leaves the granules during gelatinization. Cooling for 12 hours will lead to formation of hydrogen bonds between the amylose molecules outside the rice grains which also turns it into a resistant starch. Reheating the rice for consumption, does not affect the RS levels." (Phys.org)
The experiment showed a 10 to 12 percent reduction in calories for those 38 varieties of rice. James stated that "With the better kind, we expect to reduce the calories by as much as 50 to 60 percent." And there it is guys. THIS IS WHY I WROTE THIS BLOG POST. The PR around this experiment was OUT OF CONTROL. Literally all news outlets were saying that you could cut rice calories by 50% just by adding coconut oil! The headlines were being way over sensationalized. And for the average person, they're just going to believe that and start adding coconut oil to their rice without thinking! I encourage you to always question what you hear. Just to be clear – I do not question the science of the experiment, I am just questioning the reason why no one really tried to explain what happened to the coconut oil calories after you add that in. So I did a little digging and further research so that you could understand the whole story. I started reading discussions on reddit and found that I wasn't the only one who was a little upset about the misleading headlines. Here are the calculations: 1 cup of uncooked white rice (185 grams) = 675.3 calories. Add 3% of the weight of the rice in coconut oil So 3% of 185g is 5.55g which at 9 cals gram = 50 cals of coconut oil The research shows that you will lose 10-12% of the rice calories so that the rice will be 67-80 calories less. It will be 608 – 595.3 cals. But if you add the coconut oil back in at 50 cals it becomes 658-645.3 cals. Still less than 675.3 cals originally, but is it worth all that effort? Honestly, probably not. Another thing to note is that this test was done in the lab, not on human beings. So that means that the metabolic response in our bodies could be very different from the lab results. All very very interesting! Let me know what you think about this research in the comments. See you guys on tour this coming week.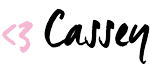 Resources: http://phys.org/news/2015-03-low-calorie-rice-obesity.html http://time.com/3754097/rice-calories-starch/ http://www.washingtonpost.com/blogs/wonkblog/wp/2015/03/25/scientists-have-figured-out-a-simple-way-to-cook-rice-that-dramatically-cuts-the-calories/ https://www.yahoo.com/health/this-rice-cooking-trick-cuts-calories-in-half-and-114164120417.html