Instagram Worthy Rainbow Pancakes
Hey guys!
Have you ever whipped something up in your kitchen that was just for Instagram? (C'mon, let's be honest here!!) I like making my recipes pretty (even if eating them becomes challenging) but I'd never prepare something I didn't plan on devouring.
Can I get a "heck-yeah" to leftovers PLEASE?? I'm a firm believer in taking home or saving what I don't eat. It's less wasteful, and I never feel the need to stuff myself since there's always a tomorrow! So if you don't eat up this entire stack of eye-candy in one sitting with a couple friends, save some for later! Enjoy every bit of the soft cakey pancakes, slightly tangy yogurt and naturally sweet fruit, because this recipe is AH-MAZING. Just cut it carefully because you don't want your masterpiece to topple over!
Watch me make it below in the latest Cheap Clean Eats episode!
RAINBOW PANCAKES
Yield: 3 servings
Serving Size: 1/3rd pancake stack
Prep Time: 15 min
Cook Time: 12 min
Ingredients:
2 large very ripe bananas

4 eggs

2 tablespoons coconut flour

1 tablespoon oat flour

1/2 teaspoon baking powder

1/2 teaspoon vanilla extract

1/2 cup blueberries

2 kiwi, sliced

1/2 cup chopped nectarines or peaches

1/2 banana, sliced

1/2 cup raspberries

1/4 cup pomegranate seeds

5.3 ounce container vanilla Greek yogurt
Method:
In a small blender, add the bananas, eggs, coconut and oat flours and vanilla extract; process until smooth. Let sit for at least 5 minutes to allow coconut flour to thicken a bit.

Heat a large, nonstick skillet, with cooking spray, over low-medium heat. Pour batter into a measuring cup to help you make 6 even pancakes. Pour 1/6

th

of the batter into the skillet and cook on low-medium until bubbly (about 2 minutes), then carefully flip and cook for about 1 minute.  Repeat with remaining batter.

Spread 1 tablespoon of yogurt on the bottom pancake and cover with blueberries. Layer another pancake on top, spread with 1 tablespoon of yogurt, and cover with kiwis. Repeat this layering process with the remaining fruit. Cover the last pancake with remaining yogurt and sprinkle with pomegranate seeds.

Feel free to decorate the top with extra fruit in any colors you like!
Nutrition Info:
Calories: 330 | Protein: 15g | Fat: 8g | Net Carbs: 46g | Fiber: 8g
Comment below if you make these and if you changed up any of the fruit!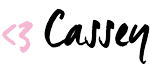 PS – I am TOTALLY aware that I switched the orange and the yellow in the rainbow order! OOPS!!!