How to Quit Drinking Soda + a $250 Giveaway!
|
December 5, 2016
|
2,825 Comments
How to Quit Drinking Soda + a $250 Giveaway!
It's fizzy, it's sweet, and gives you a jolt of energy as you take a refreshing gulp of that bubbly nectar.
Soda.
Growing up, my dad was ADDICTED to soda. He brought home a 2 Liter of Coke every night and drank it like you would drink water. My mom got so mad. She kept telling him and telling him to stop, but he wouldn't listen. He was hooked. It wasn't until YEARS later (maybe I was in high school?) that I think he read some article about the excessive sugars in soda, got scared, and cold turkey stopped.
If you're reading this article, you most likely want to find a way to stop being so dependent on soda. I want to congratulate you because this is the first step to making the change. I'm going to give you very good soda-like alternatives that will keep your tastebuds satisfied! Promise!
SO, HOW TO QUIT?
GET RID OF THE SODA IN YOUR HOUSE: Out of sight, out of mind! If it's not there, you won't be tempted.
CARRY A WATER BOTTLE: Stay hydrated! This way, you're less likely to grab a can of soda when you're thirsty. I really like to add cut lemons and fruit into my water so that it becomes tasty and flavorful! Water does not have to be boring! 
Great combos are:
Raspberries + Lime

Strawberries + Cucumber

Strawberries + Lemon

Cucumber + Lemon + Mint

Oranges + Lemon

Watermelon + Mint
I mean, the possibilities are endless! Anything can work! Well…maybe except bananas…that would be weird.
FIND FIZZY ALTERNATIVES: A lot of times, we're addicted to that cold, bubbly FEELING as we drink soda. But, what if you could get the same feeling without the added sugars and the extra calories? Would you do it? You can try sparkling water with infused fruits or try drinking

KeVita's

Master Brew Kombucha

!
I've been drinking KeVita for a couple years now and when I find another person who drinks it, we get all giddy, because WE UNDERSTAND EACH OTHER and understand the treasure that we have discovered! KeVita is a beverage brand that makes some of the most delicious kombucha drinks (fermented tea drinks) aka the hottest health drink in LA as far as I know!  KeVita's Master Brew Kombucha has 4 billion CFUs of live probiotics (so good for my gut health), beneficial organic acids and organic caffeine. There's only 8g of sugar per serving (16 oz) versus the 39g of sugar in a can of coke (only 12 oz).
Honestly guys, every time I drink a bottle, I literally feel like it's a treat! It feels like soda because of the natural carbonation and organic caffeine but without any of the excessive sugars and calories. YAY!!
The Master Brew Kombucha comes in a ton of cool flavors like Pineapple Peach, Raspberry Lemon (my fave), and Dragonfruit Lemongrass! All the drinks are certified organic, non-GMO, gluten-free, non-dairy, vegan, and kosher…so for me, it's very safe for my skin and doesn't make me break out. This usually happens when I consume anything high in sugar or that has milk in it.
You can get KeVita at your local grocery store, but if you can't find it, try a Whole Foods or a health foods store. They usually run for around $3-$4, but if you're lucky, you can grab them at 2 for $5 once in awhile!
Now…time for a GIVEAWAY!
I am giving away a $250 Amazon Gift Card to one lucky POPster! Spend it on all the things that will make you feel healthier! Or you can spend it on anything else I guess since I can't check ;P
To enter, all you have to do is:
Visit KeVita here and pick out your fave Master Brew Kombucha flavor
Then comment below what your fave flavor is!
Contest ends Monday, December 12th and is open to all POPsters, worldwide!! Good luck!!
Also, be sure to check out the store locator here so you can find out where you can buy KeVita near you!
Thank you so much for reading, and thank you so much to KeVita for sponsoring this post and giveaway for us!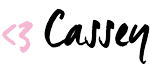 EDIT 12/13/16: A winner has been chosen! Congrats to Delvina Chin for being the winner of this giveaway!
EDIT 12/16/16: KeVita was nice enough to let us choose a 2nd winner! Congrats to Lauren Rae!