Does Eating Fat make you…Fat?
|
March 8, 2016
|
89 Comments
Does Eating Fat make you…Fat?
Hey guys!
The world of nutrition changes every single day…and it seems that what our moms once taught us about how to eat healthy no longer rings true! They grew up in a world where low fat foods, bread and cereal, and tons of cardio were promises for a healthier, sexier body. This was the food pyramid many of us were taught in elementary school:
Look familiar? Just recently, that entire 90's pyramid has been turned on it's head. In fact…the USDA no longer advises Americans to eat 6-11 servings of bread, cereal, rice and pasta a day. According to the new 2015-2020 dietary guidelines, we should be making HALF our plate fruits and veggies and half of our grains, WHOLE GRAINS!
The old pyramid also taught us to avoid fat and oil as much as we could in order to be "healthy". But is that true? Recently, I've been adding in more healthy fats into my diet and have been feeling full, energized, and happy. I haven't gained any extra weight, in fact, I think I've lost some, but I don't step on the scale anymore. Talking with Erin, the new Head of the Blogilates Nutrition Team & our Executive Chef, she totally agrees that fat shouldn't be getting the bad PR it's been getting all these years! Phew – glad I'm not the only one who feels this way! So let's get down to it then…what's the deal with fat and does fat (the macronutrient) make us fat (around the middle)? Obviously the extra fat we carry is not healthy and contributes to a whole host of medical issues such as diabetes, cancer, heart disease and depression. But fat, the kind we eat as part of our trio of macronutrients (the others being protein and carbs) is a necessary part of our diet. Fat is structurally essential in every single cell in our bodies, not just our booties and thighs! So to begin this discussion, let's take a look at fat's highlight reel:
Fats are required in order to properly digest and absorb our fat-soluble vitamins: A, D, E and K.
Fat is a smooth burning type of energy that keeps us fuller longer and it slows food absorption.
You need fat to properly utilize protein, so don't be afraid to eat that egg yolk with those egg whites.
High quality fat is responsible for managing inflammation in the body. Inflammation can lead to everything from disease to joint pain, so the less you have, the better.
Digesting fat triggers your satiation (fullness) mechanism. This is why low-fat diets never work. Your body is never satisfied without fat, despite the number of calories you ingest.
For the last two decades or so, we were sold a bill of goods that had us believing fat made us fat. It's part of what still scares some people today. Fat-free foods lined grocery store shelves, and we ate up those skinny-branded cream-filled cookies and BBQ chips with wild abandon because the USDA told us to eat fats sparingly.
The big problem with that logic was that in order to make things taste good without the fat, manufacturer's had to add sugar, corn syrups and extra carbs into these products, creating highly addictive Franken-foods that ended up making Americans fatter than ever! Why? Because…SPOILER ALERT…fat does not make you fat!! Refined carbs and sugar make you fat and tired and are the culprits for disease. According to Dr. Mark Hyman, internationally renowned physician and NYT best-selling author, 75% of people who end up in the E.R. with a heart attack actually have NORMAL overall cholesterol levels. What they DO have is pre-diabetes or type 2 diabetes, which is actually caused by diet and lack of exercise! So…we should be fearing sugar and refined carbs – not fat!
Ok, I know you're thinking "But which fats are the good fats?" – great question. We know that getting our food from the earth is a good idea, so let's start there. The whole food train isn't going anywhere, and it's the ride that produces the least amount of controversy, provided it's organic…but I digress. The fats that come from mother nature will serve us better than those that are processed. Highly processed oils, for example, actually create inflammation in the body. So even though vegetable oils sound healthy (I mean, the word vegetable is right on them), they are anything but! Steer clear of soybean oil, sunflower oil, corn oil, canola oil, cottonseed oil, safflower oil. The process by which they're produced, and their chemical makeup, makes them very unhealthy. Avoid trans fats at all cost, but I think that little tidbit is universally understood by now. It's also not necessary to eliminate all saturated fat either. I know-scary thought right?! We've been told that saturated fat leads to heart disease for years and years. But yes, doctors and the government CAN be wrong, which is why it's all changing, and we need to climb aboard. Here are the best of the best fats and why you need them ASAP!
Avocado: higher in potassium than bananas, loaded with heart-healthy monounsaturated fats, high in fiber and they can DECREASE your bad cholesterol (LDL) and increase the good (HDL).
Nuts (walnuts, almonds, pecans & macadamia): Helps blood sugar control plus they contain a little protein, fiber, Omega 3's and 6's.
Seeds (pumpkin, hemp, chia, flax, sesame): Protein, fiber, anti-inflammatory, vitamins, calcium plus Omegas.
Olive oil: Lowers risk of heart disease, benefits insulin levels, anti-inflammatory.
Coconut (oil, butter and dried): Can increase calorie expenditure, kills hunger, boosts brain function.
Fatty fish (salmon, sardines, mackerel): These are rich in Omega 3's, which many people are deficient in. It's recommended we get 250-500 mg of combined EPA and DHA per day.
Organic meats: less inflammatory than regularly raised meats.
So…I challenge you to give fat a try and see how you feel! Comment below if you used to be a fat-phobic like so many of us, me included! Let me know if adding in some nuts on your salads, avocado in your wraps, eating the whole egg and cooking in coconut oil instead of cooking spray leaves you feeling fuller longer. You might even notice a boost in mood, a trimmer tummy and more glowing skin. Because YESSSSS, those are even more of the scientifically proven happy side effects of our friend, fat 🙂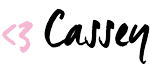 RESOURCES: http://www.cnpp.usda.gov/dietaryguidelines http://www.choosemyplate.gov/dietary-guidelines https://authoritynutrition.com/top-13-nutrition-lies-that-made-the-world-sick-and-fat/ http://drhyman.com/blog/2016/01/29/why-oil-is-bad-for-you/ http://drhyman.com/blog/2016/01/08/why-fat-doesnt-make-you-fat/