Does Eating At Night Actually Make You Fat?
|
April 11, 2016
|
63 Comments
Does Eating At Night Actually Make You Fat?
Hey guys!
Did you grow up hearing that eating at night would make you fat? Remember when Oprah lost a ton of weight because she said she didn't eat after 6 or 7 pm?
Well, I dare you to eat at night. And guess what? You won't get "fat". Don't believe me? I'll explain.
Somehow we have been given the idea that timing of meals will impact our weight – that eating after 6 or 7 pm automatically means you will gain weight. But real-life examples of people who eat "after dark" as well as research from scientists, have concluded that WHEN you eat your meals has no direct effect on weight gain!
Your body does not store more fat at certain times of the day than others!
Your body's weight will change depending on WHAT and HOW MUCH you eat, and your activity level– not when you eat. Like I've said before, overall calorie consumption in an entire day will affect your weight. If you eat more calories than your body uses, then it will be stored as fat – no matter what time it is.
Now, I don't want you to go crazy and eat less during the day knowing that you can go home at night and eat a bunch of food, because that will lead to binging and probably eating high calorie snacks. There are certain circumstances when eating at night WILL hinder your progress or weight loss goals. Let's talk about the most common ones.
What are you eating?
Eating at night is okay, but just be mindful of WHAT you're eating. Is it a "fluff" food that's highly processed, high in calories, fat, salt, and sugar and will leave you feeling sluggish? Or is it a high quality, nutritiously dense food that'll leave you feeling better?
Obviously if you snack on junk food every night, then you're likely to gain weight. But that weight gain isn't caused by the time you ate the food, it is caused by the extra calories consumed in the junk food. Get it? You're less likely to prepare a nice salad or healthy meal at night, and more likely to opt for ice cream, chips and high-fat foods that are easy to grab because you're tired and hungry. You're more likely to fall into the cravings trap.
You're also more likely to binge at night, which can cause you to go to bed with raised blood sugar levels. A raised blood sugar level is correlated with increased weight gain. A balanced blood sugar level is what we should all strive for as it is imperative for hormone regulation, metabolism function, and fat burn.
So, instead of eating highly processed and sugary foods, try your best to prepare healthy snacks like fruits, veggies, and nuts to munch on at night if you know you will get hungry at that time. Choose foods that are low on the Glycemic Index. They will satisfy your hunger and won't raise your blood sugar compared to the other options.
Emotional and Routine Eating
If you're someone who struggles with snacking (on not-so-healthy food) at night, think about WHY you're eating it. Are you actually hungry, or are you eating because you're bored, tired or stressed? If you're actually hungry, then sure, eat! But if you can recognize that you're snacking for other reasons, try to figure out what's making you choose food to fulfill your emotions and try to change that habit. You may also be eating out of routine.
For example, when you're relaxing in front of the TV after a long day, it's easy to reach for snacks and eat without thinking. Next time you do this, ask yourself if you're truly hungry, or if you're doing it out of habit or emotions. The more you can recognize it, the better you will be able to make smarter snacking choices.
Hormones and Your Sleep Cycle
Eating at night can alter your hormones and sleep rhythm. What does this mean? Well insulin, the hormone in your body that controls sugar in your blood, runs along a circadian (24-hour) clock. At nighttime, when your body thinks you should be sleeping and fasting, your cells become more resistant to insulin. That means eating a large meal at night can cause high blood sugar, fat accumulation and insulin resistance over time. It can even put you at risk for Type 2 diabetes! But remember – this goes back to the food choices you're making. If you're eating highly processed and sugary foods, then your hormones are more likely to be affected. But if you're eating healthier options, your blood sugar won't rise as much and you won't run into these problems.
Also, eating high fat meals and snacks at night can disrupt your sleeping patterns and even make you crave more food the next day! The best option is to stop eating 1.5 to 2 hours before going to bed. This will allow your body to digest food before lying down and decrease the risk of discomfort and hindered sleep.
Conclusion?
The myth that eating at night will make you fat is just another restriction that people put on themselves in order to reach their weight loss goals! Many of these restrictions are unnecessary and will actually cause more harm than good. No wonder people hate dieting! I mean, who doesn't want to eat at night? Why put that limit on yourself when you don't need to? No matter what, always listen to your body for hunger cues. If you're truly hungry, then eat – just eat smart! Going to bed hungry will cause you to have low blood sugar levels and crazy cravings, which also isn't healthy. The key is to choose a combo of healthy carbs and fats to satisfy your hunger throughout the night, without raising blood sugar. Apples with peanut butter, mashed avocado, or carrots and guac are perfect options. These snacks will stabilize your blood sugar, help you maintain a healthy weight and aid in a good night of sleep. What matters most is consistency, balance and finding an eating habit that you enjoy.
Do you eat a lot at night? Do you think it's because you're actually hungry or for some other reason like out of habit or boredom?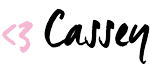 RESOURCES:
http://news.bbc.co.uk/2/hi/health/3263249.stm
http://time.com/3020266/you-asked-will-eating-before-bed-make-me-fat/
http://health.usnews.com/health-news/health-wellness/articles/2015/06/26/will-eating-at-night-really-make-you-gain-weight