Hey guys!
Today I'm releasing your new 30 Day Challenge. This time we are focusing on your BOOTY (by popular demand!) I would love it if you could invite all of your friends, family, and co-workers to do this with you. It's an easy way to get some extra movement into your day and it's super effective, and dare I say…FUN!!??
Here are the moves you will be doing on the #30daybuttlift. Please use this hashtag whenever you post about your workouts! Oh and I wanna see your selfie with the printed calendar!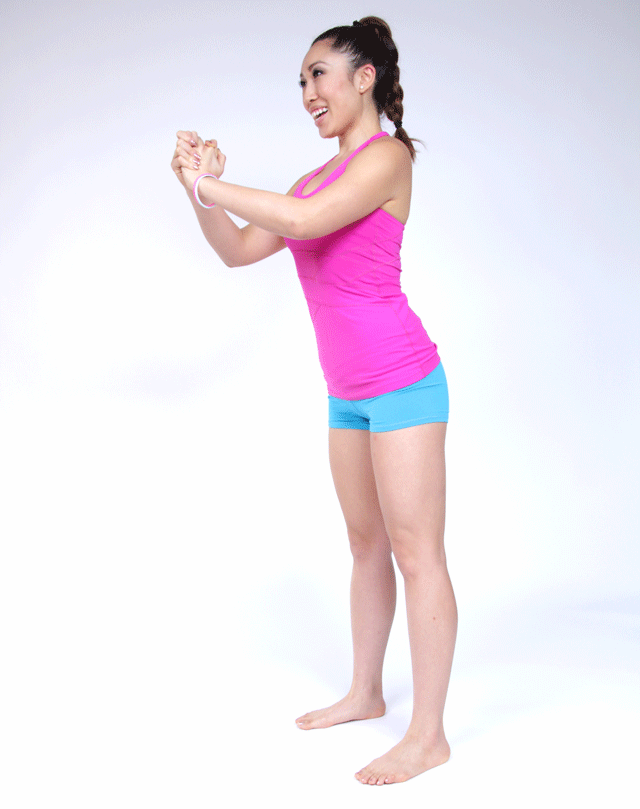 1. SQUATS
Keep your feet hip-width apart and squat down like you're about to sit down in a chair. Push into the floor with your heels and keep your chest lifted, back tall.
2. POINTED BUTT LIFT
On all fours, lift your right leg into the air at a 90 degree angle, straight up behind you. Keep your toes pointed and pulse up! Also keep your eyes looking forward. Do both legs.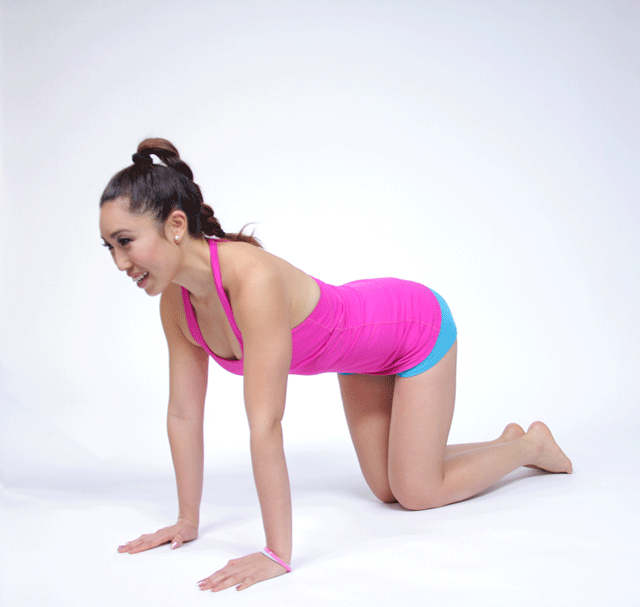 3. FIRE HYDRANTS
On all fours, lift your left outer thigh up to the ceiling while keeping your leg at a 90 degree angle. Do both legs.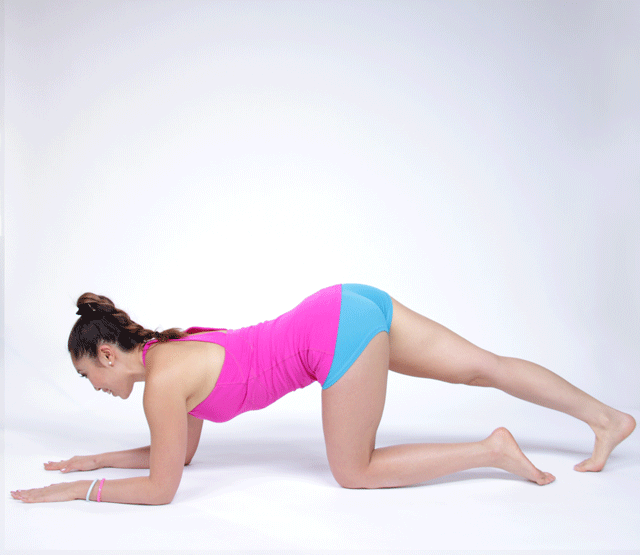 4. HEEL KICKS
Bring your forearms down to the floor and kneel. Then straighten your right leg and flex your foot. Kick your heel up into the air while keeping your leg super straight. Keep your hips aligned (facing the floor) and don't open up. This is how you will effectively get your lifted booty! Do both legs.
5. BRIDGES
Lie down on your back. Relax your arms and place your feet hip-width apart. Then raise your pelvis up to the ceiling and then touch your butt back down to the floor.