Hey guys!
I can't believe I've been making Fit Planners for 10 years and now am heading into my 11th year with the 2024 release!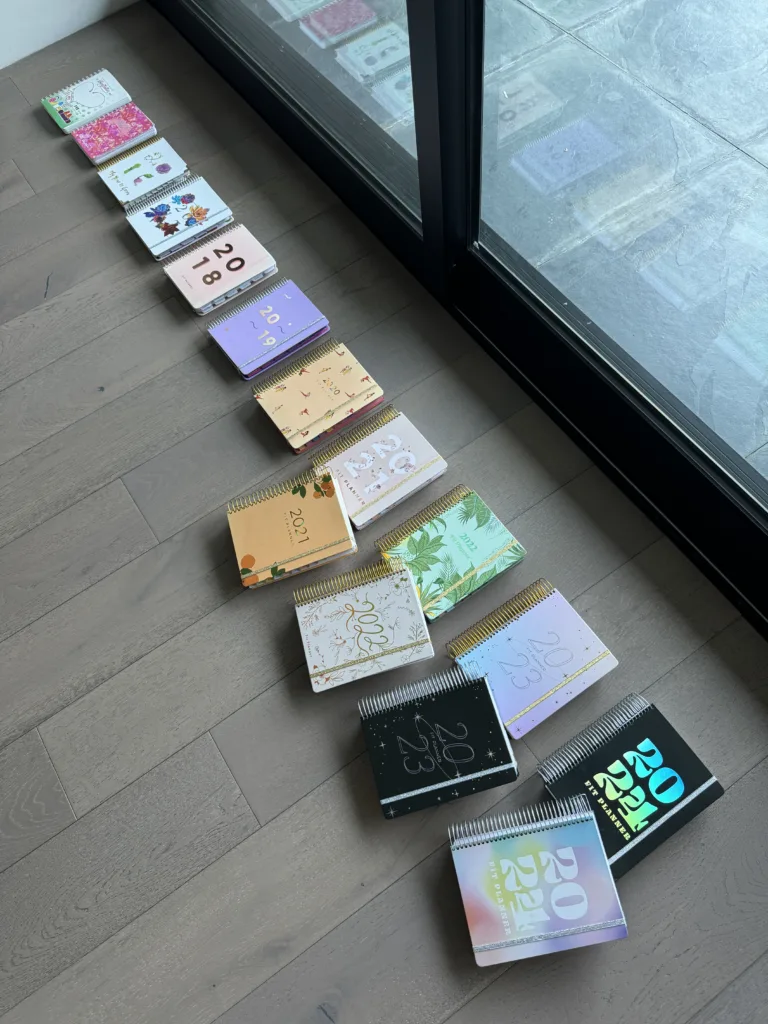 Ahhh look how they've evolved!
I know a lot of people are into digital/app planners and trackers but I'm a forever pen-to-paper girlie. If you're like that too AND you're looking for an all-in-one planner to organize your regular work/school life plus your fitness/wellness life, then you're gonna need this.
View this post on Instagram
A LIFE planner
I was never able to find one planner to do it all, so I made one myself! We've added and improved every single year for 11 years to make it perfect. Here's what's inside the 2024 Fit Planner:
👁️ vision planning
🥅 goal planning
🙃 mood tracker
💧 water tracker
🩸 cycle tracker
🥗 food journaling
☑️ groceries list
🗓️ month-at-a-glance
💪 weekly workout planner
🧘‍♀️ monthly intention setting
🪞 monthly reflection space
👩‍🍳 healthy recipes
Oh, and there are matching stickers because WHO DOESN'T LOVE STICKERS?
This year there's a bundle that includes the 2024 Fit Planner, stickers, and cute pens! Easiest gift ever for the one who loves to plan, dream, doodle, and make lists for everything.
If you have any questions just ask me in the comments!