Sweat Time: —
Equipment Needed: —
Workout Type: —
WORKOUT DETAILS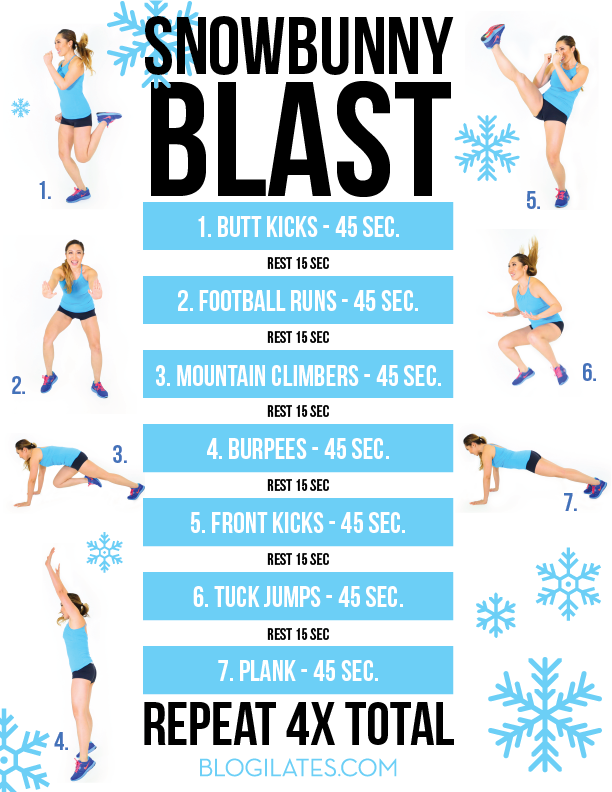 Hey guys!
This is your Snowbunny Blast routine that you will be doing every Wednesday for the month of December! This is a HIIT (high intensity interval training) workout that will get your heart rate up, will get you sweating, and burning fat like inferno status! Best part is…it's less than 30 min long!
Please download and save the above printable. You will do each move for 45 sec, and rest for 15 sec. You will do the routine above 4x through.
If you'd like to see what the moves look like…here they are in mini Cassey GIF form!