Is Being Called Thick A Compliment or…?
Hey guys,
I don't know about you, but lately I've noticed a specific word being mentioned in social media comments. I'm talking about the word thick. Seriously, just scroll through any feed of any Kardashian and you'll see hundreds of people saying the same thing. "She's looking so thick!" 
A while back, this photo of Rihanna surfaced on Reddit and people went nuts: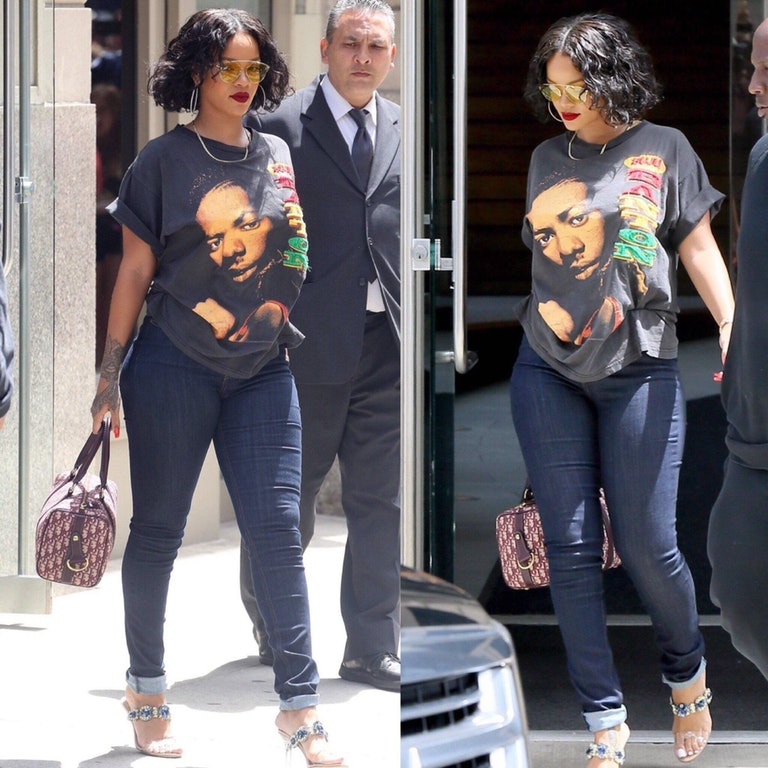 Nuts in the sense that people rejoiced over her weight gain, called her "Queen", "still hot",  and even gave her the name "Thickanna."
Then it was Hilary Duff's turn!
"People Are Freaking About These Photos Of Hilary Duff Because She Looks Thick" and "People Have Just Realised Hilary Duff Is Thick And, Honey, They're Living".
Twitter was on fire with people commenting on both their figures. Each woman is OBVIOUSLY gorgeous. And the attention was meant to be complimentary. But still…it got me thinking.
The term "thick" typically brings to mind a specific body type. You think of voluptuous curves. You think of big breasts. Large hips. You might also think tiny waist giving a prominent hourglass figure. Yes, that describes a beautiful body. But that's not the only kind of beautiful body! And it's not a body type everyone has or can naturally attain. From what I can tell, "thick" in this sense is used as a compliment. It definitely doesn't have the negative tone of being called "fat". But still…why are we so obsessed with labeling bodies?
Personally, I want to be told I'm strong. Or healthy. Or a kind person. I want to be inspiring. I want to be powerful. I want to actively work towards always being the best person I can be. I don't like judgements on bodies. It just feels vain – even if it's "oh looks like you lost weight". I am so much more than my body.
But, at the end of the day, words are just words. We're the ones who give them meaning. But those meanings can and do hurt. What you intend as a compliment might be taken a completely different way. Fat, thick, skinny, tiny, round, flat – please remember these are all superficial labels that really tell you nothing about a person. None of those things define you. They don't speak to your character or abilities or any of the wonderful things that make you uniquely you. 
How do you guys feel about the term "thick"? Is there a specific word you find empowering? Or do you prefer not having any comments based on your body?