#janYOUary 2015 Workout Calendar!! (Get password by signing up for my newsletter)
HAPPY NEW YEAR beautiful POPsters!!!!
Are you ready to absolutely kill it in 2015? To chase after and capture all your dreams? To finally earn that body and that life that you want?
Yes, yes, and YESSS!!! Ready? We're doing it together and it's gonna be fun.
HOW TO TOTALLY OWN Jan 2015!
1. Download and print the brand new #JanYOUary Workout Calendar or the totally updated Beginner's 2.0 Calendar.
2. Download and print the 30 Day Flat Abs Challenge. It's a simple add-on on top of your main workout plan. Invite at least 1 friend, family member, or co-worker to join you.
3. Check off all the workouts daily after you do them!
4. Drink plenty of water everyday until your pee is clear! (Trust me, it'll keep you from being bloated.)
5. Eat more veggies! Replace your refined carbs with them.
6. Ditch the soda, the fried stuff, and the sugary desserts! Replace with clean, healthy, whole foods! This will keep you fuller, longer. Plus it's nutritiously dense.
7. Have one YOLO Meal a week. (That's a cheat meal where you can pretty much each whatever you want!)
8. Download the Blogilates App (free) and tag yourself on the map! Find POPsters in your area, meet up, and set up a workout date! Friends are the best motivation 😀
Alrighty guys…here are your assets!
(What!?? New look!??? Yes. You likey?)
(Obsessed with those mini-me's with transparent legs. Haha.)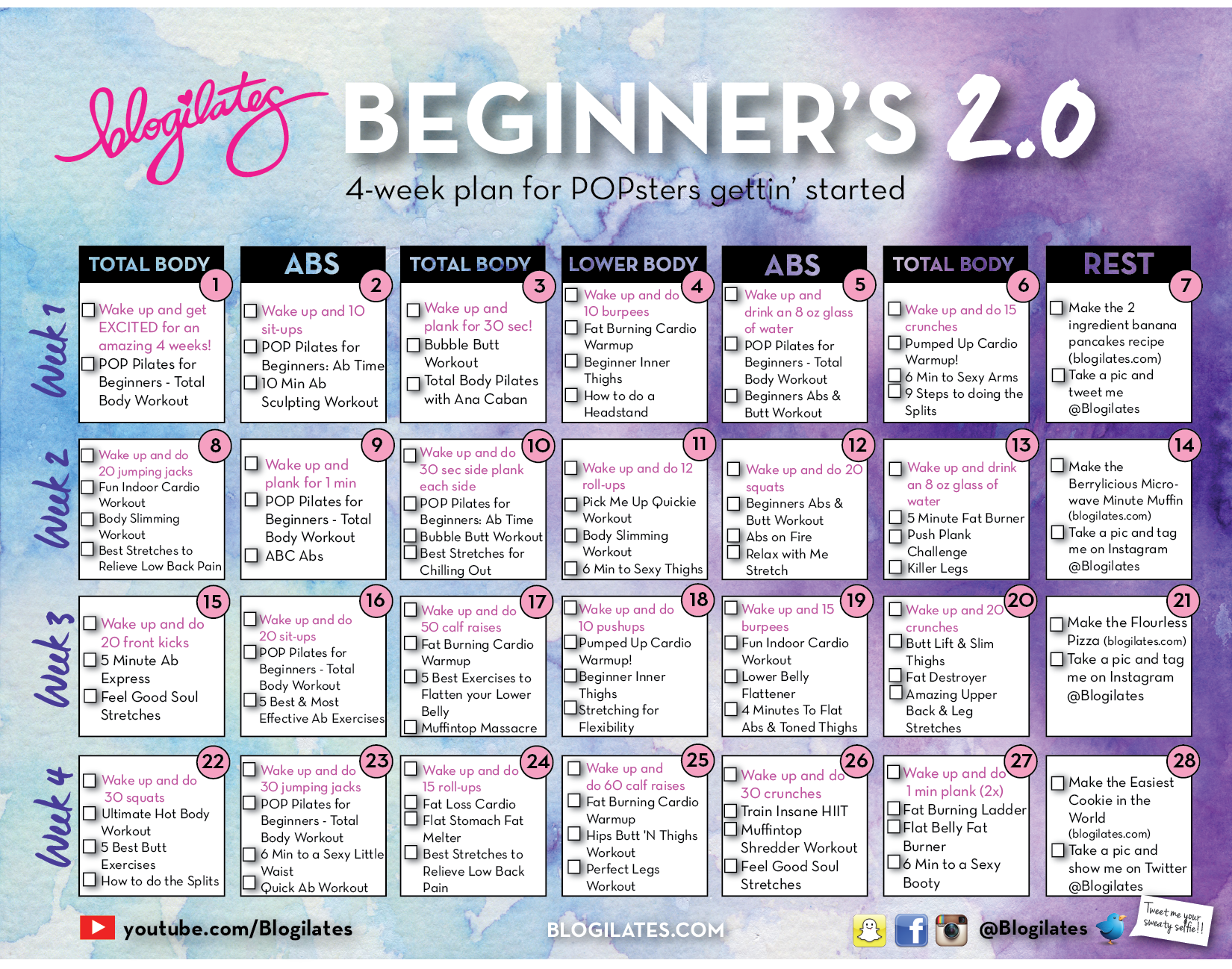 (Love challenging you to your own best potential every day.)
YAYYYYY!!! I am super excited to KILL IT in 2015 with you! I have so many cool workouts planned for you. All I want for you is to be the happiest most successful person you can be this year. I wanna be here right by your side cheering you on. Please take a pic of yourself with the calendars once you print them out and show me.
Love you so so much. And thank you for being with me throughout 2014. We did so much together. Here's to another year of amazingness together.
<3 Cassey