Welcome to your Glow Up Sessions. This is your January 2022 Challenge. You ready?
Over the next 2 weeks, we have three essential areas we're focusing on. All three parts are related and you have to work them all together if you want real, lasting results:
#1. Fitness
Your movement, and your physical growth. We're going to work on getting stronger, leaner, and more flexible.
We'll start with 7 days of workouts that we'll do together on IG live! Then we'll have a day to rest before we do it all again for Week 2.
#2. Food
I'm asking you to join me on a 2 week plant-based reset. Don't let this scare you! Just like the fitness aspect, we're doing this together. When you download your PDF guide below, you'll find a meal plan with simple recipes and grocery lists so you can follow along with zero stress. The meal plan includes breakfast, lunch, dinner, and two snacks.
And guess what?! These meals came directly from my 90 Day Journey Vegan Meal Plan, which is Registered Dietitian approved! They're all gluten-free, dairy-free, and added sugar-free, AND filling and delicious.
Of course, this meal plan is just a suggestion. I chose plant-based so you could try something new, but you'll also find plenty of substitutions in the meal plan if you need to keep it flexible. The goal is to nourish our bodies with the fuel we need for the fitness aspect, but also to glow from the inside out. If you have different energy needs or dietary preferences, PLEASE make any changes necessary!
#3. Feelings
The third piece of the Glow Up puzzle. We're going to nail down your "why" and get super honest about your purpose. The goal is to find clarity in why you're here and to be ready for any mental challenge that come your way now and any time after the challenge.
I'm so happy we're doing this together! The Glow Up begins January 3rd. Comment "I'm in" if you'll be joining me.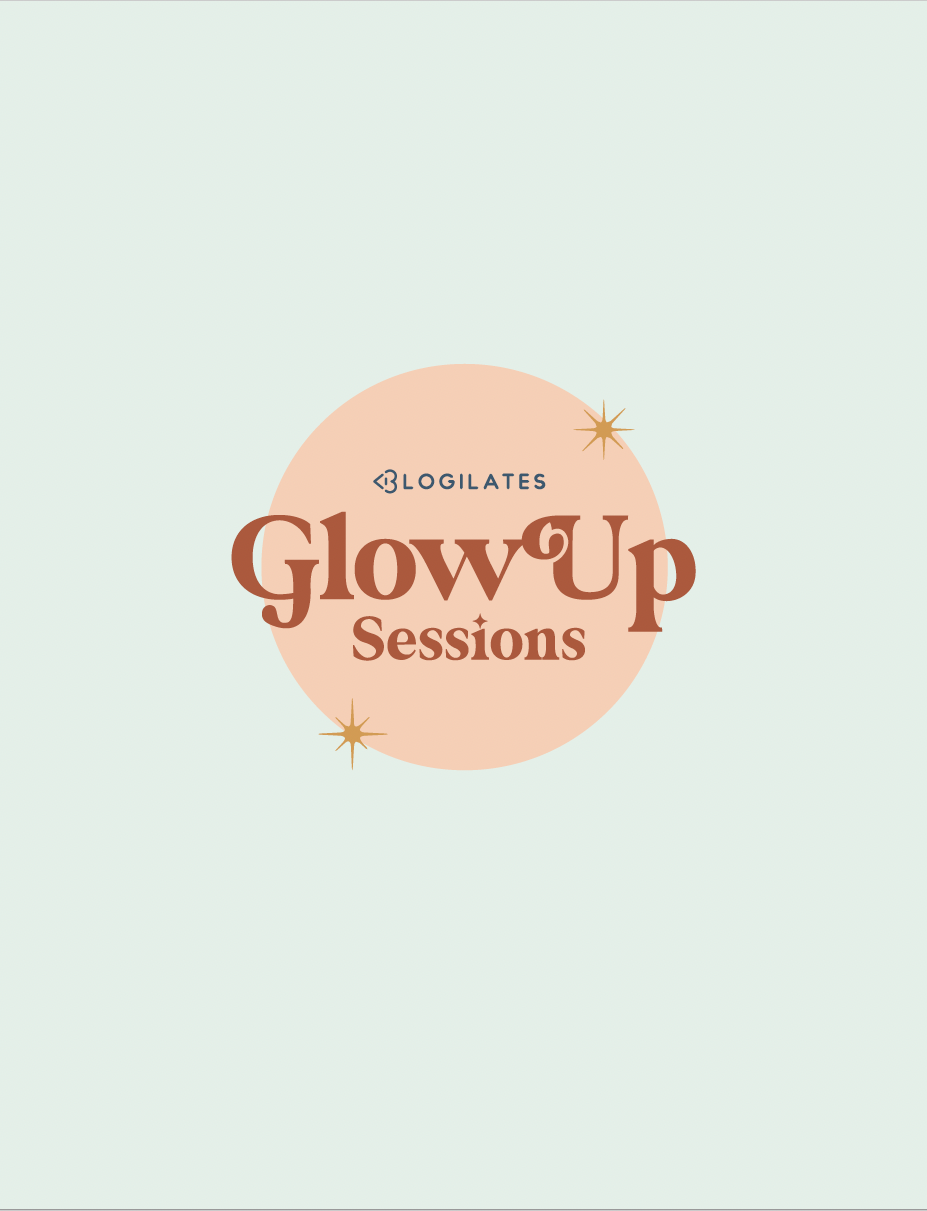 When: January 3 – 16, 2022
What: The Glow Up Sessions are designed to give you A full transformation of body and mind, from the inside out.
Why: Because you're going to start off 2022 by getting in the best shape of your life – mentally and physically.
How: Follow everything in the Glow Up Guide. It includes your workout plan, meal plan, and goal setting worksheets. When posting please use #glowupsessions and tag @blogilates
Where: I'll be teaching the Glow Up Session workouts with you LIVE on Instagram beginning Jan 3, so we can sweat together in real time, feel each other's energy and you can ask as many questions as you'd like!
(No worries if you can't make the live workouts – you will be able to access all of the workouts on IGTV or in the Body by Blogilates app)
These two weeks are going to be life changing. Get ready, because we're really going to push each other. This won't be easy, but you're gonna LOVE. Promise.