Hey guys!
Do you ever dream about healthy pancakes that actually taste good? I used to ALL THE TIME.
And then I discovered protein pancakes. I experimented with TONS of recipes, because they were always too flat, or too eggy, or just not satisfying. Well, GUESS WHAT?!
I came up with a recipe that checks all of the boxes. These are fluffy, satisfying, and filling – with 30 grams of protein!!!
Sound too good to be true? Go try them NOW!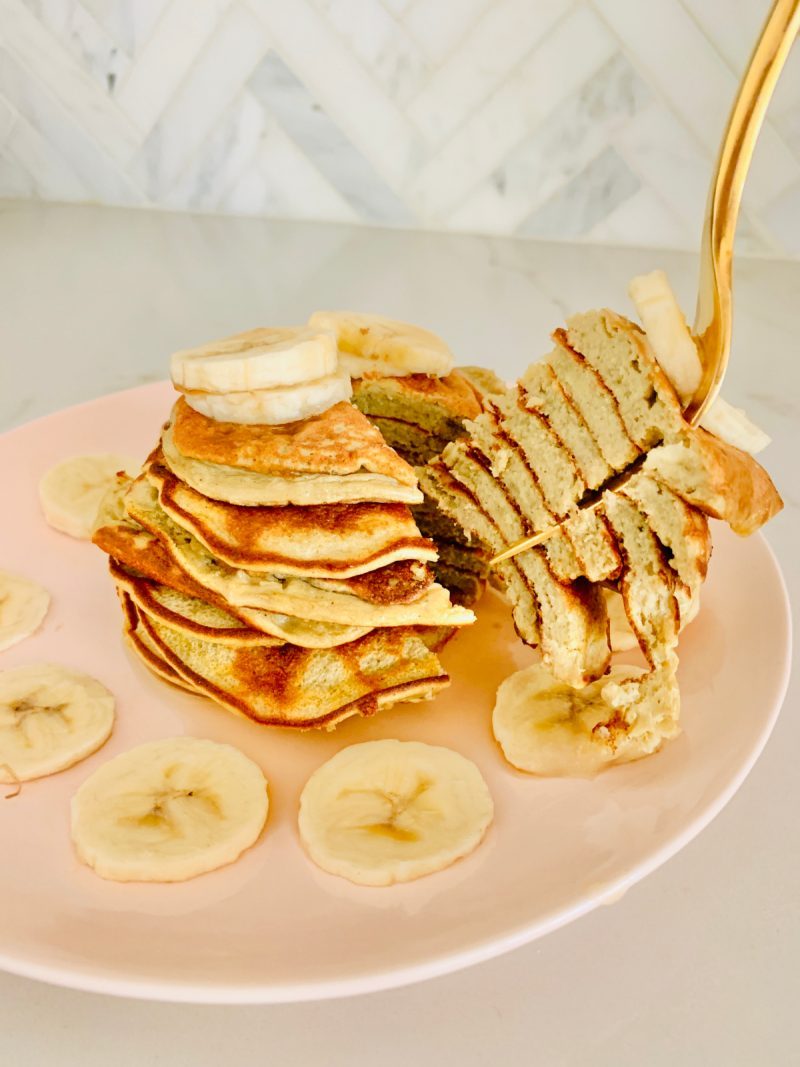 Make these protein pancakes ASAP
Gather your ingredients:
1/2 banana
1 – 2 scoops protein powder
1/3 cup egg whites
1 teaspoon baking powder
1/4 cup water
Annnd make your protein pancakes!
In a medium bowl, mix all of the ingredients until well-combined. Save the other half of your banana!
Heat a pan over medium heat and spray with oil. Dollop on your batter in 1/4 cup portions and cook for 2-3 minutes before flipping (wait until little bubbles start to pop!)
When they're done, stack 'em up and throw some fresh banana slices and a drizzle of maple syrup or honey on top.
The best step – ENJOY!
Quick. Easy. Healthy. AND SO GOOD.
If you make this protein pancakes, pleeeeease tag me on Instagram or let me know in the comments! I wanna know what you think! And if this inspires you to try more healthy pancake recipes, I've gotcha covered with some of my faves 🙂