Hey guys!
Welcome to your #HotGirlSummerSculpt!
This is your official 14-day guide. To build strength, to fuel your body, and to TRANSFORM in more ways than you might think. The work we put in together will sculpt your body on the outside, buuuuuut the work doesn't stop there.
This transformation is going to be about so much more than just fitness. It's going to be about rediscovering and growing your confidence too! Because guess what? You are ALREADY a hot girl. And it's time to let her shine.
This program includes a special 14-day workout program AND something I've never done in a summer sculpt program before –  A MEAL PLAN!!!!
You ready?! Let's check out the Hot Girl Summer Sculpt!!
Download Your Hot Girl Summer Sculpt Program!
Download this NOW so you're ready to get started! This has your checklist to prepare, your workouts, and your meal plan. Everything you need for the next two weeks!!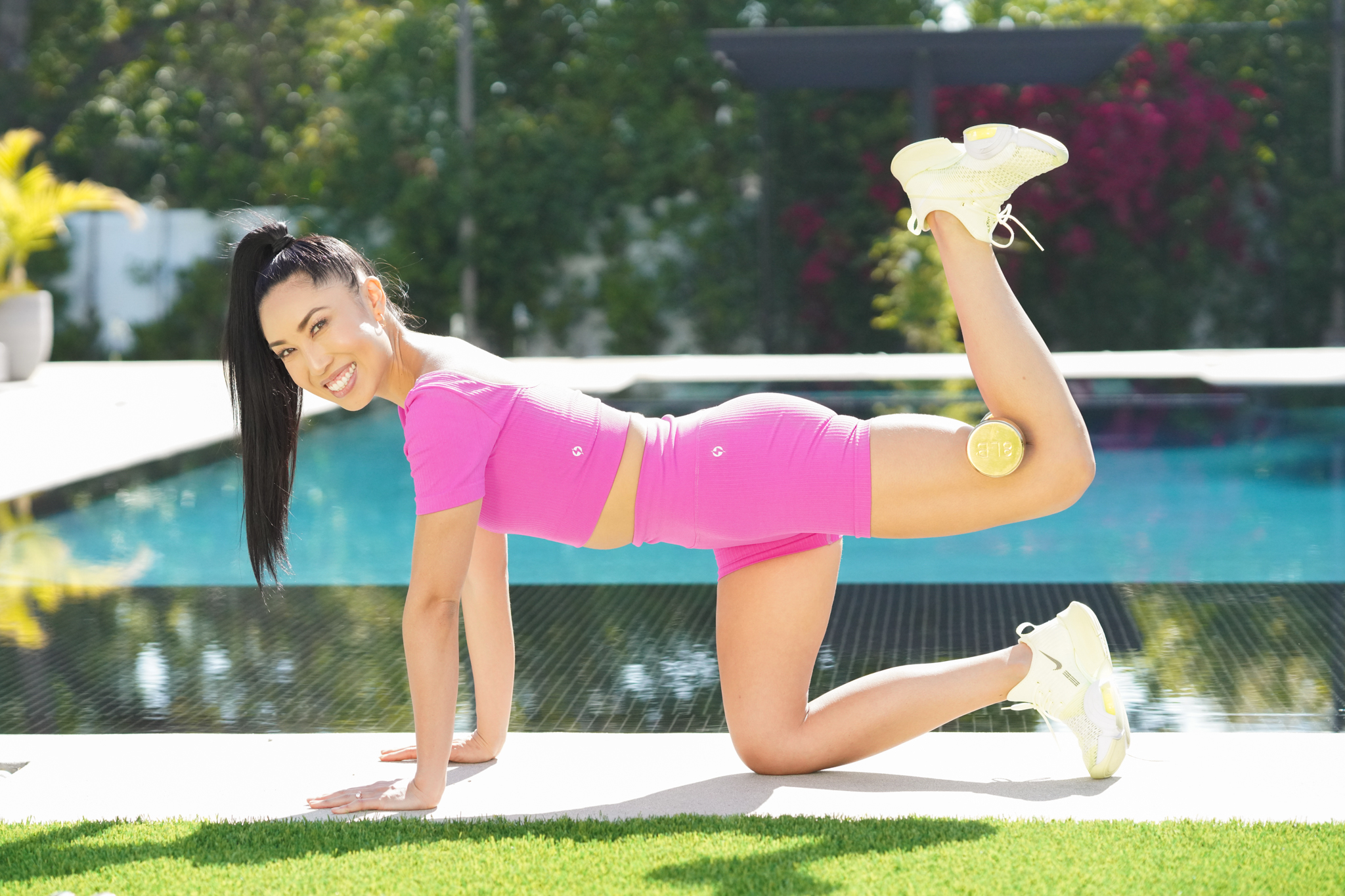 Your Hot Girl Summer Sculpt Workouts
When you download the PDF, you'll find your 14-day workout calendar. You can find all of the videos you need in the BODY By Blogilates app (free)! We'll target different muscle groups each day, with one "rest" day where we do a Hot Girl Power Walk. I am sooo excited for this! You can find all of the details in your calendar.
How long is each day? You'll be committing to 30 minutes of exercise every single day! And don't worry, I have all the workouts ready to go for you!
When you download the pdf, you'll also find a two-week meal plan.
Each day, you'll have recipes for breakfast, lunch, dinner and two snacks. And guess what?! These meals came directly from my 90 Day Journey Omnivore Meal Plan, which is Registered Dietitian approved! They're all gluten-free, dairy-free, and added sugar-free, AND filling and delicious. The recipes are super simple and meal prep-friendly. Oh and I included a grocery list to make things even easier for you!
Of course, this meal plan is just a suggestion. It's there to guide you with nutrition that will give you energy, debloat your belly, support fat loss, and fuel your workouts. If you have different energy needs or dietary preferences, PLEASE make any changes necessary!
If you want to continue the meal plan after the 14 days, you can get the entire 90-day Journey Meal Plans HERE! Aaaaand we have them in Vegetarian, Vegan, and Pescatarian, too!
Here's a taste of the meal plan 😉 
This Is Gonna Be The Best Summer EVER!
I am soooo excited for this!
Make sure you download your guide now, so you have plenty of time to read it over, head to the grocery store, plan that first day's workout outfit, AND pump yourself up for an AMAZING summer kickoff.
OH! And don't forget to tag #hotgirlsummersculpt and @blogilates because I WANT TO SEE EVERYTHING! Your sweaty selfies, your meals, your progress. All of it!
Tell me YOU'RE IN, in the comments with your Hot Girl Summer Sculpt goals! YAAAAAAY let's do it!