Hey guys!
Thank you so much for signing up for the 28 Day #SummerSculpt! Are you ready for 4 weeks of sweaty summer bliss?
Every day you will be completing 1 video. Each video is a COMPLETE workout, around 40 minutes long! It includes your warmup, your workout, and your cool down. So all you need to do is focus on 1 check mark per day.
Here is how I'm breaking down your muscle groups for the week:
NOTE: Giveaway is closed!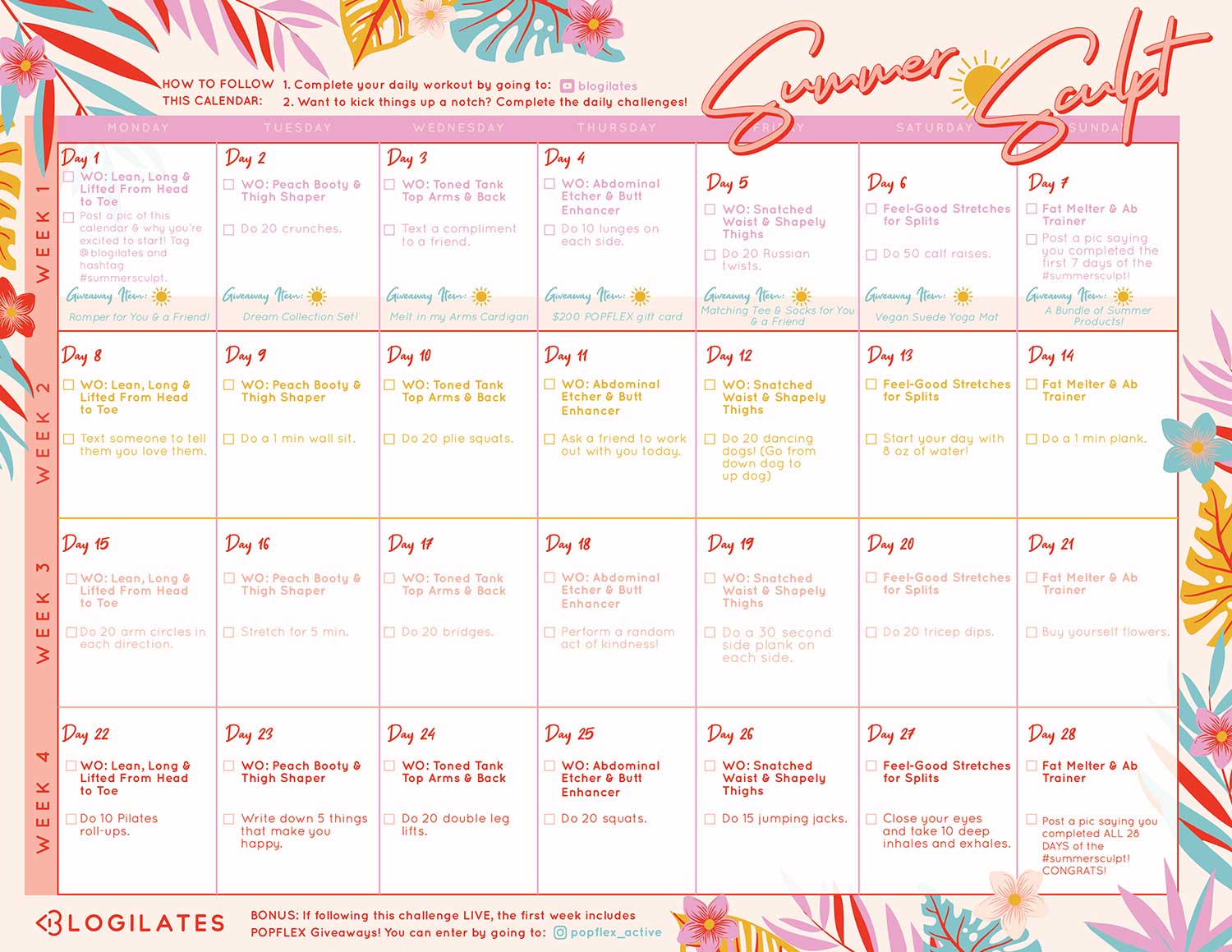 Click to download the high res image!
Click to download the clickable PDF!
The #SummerSculpt begins on June 1st and ends on June 30th! I will be uploading the videos to YouTube one day earlier to make sure all time zones are taken care of!
Your first task is to take a selfie with this calendar and share it on your Instagram, tagging @blogilates and #SummerSculpt! You'll have one thing checked off before your Monday workout begins.
Now…who is EXCITED!!???