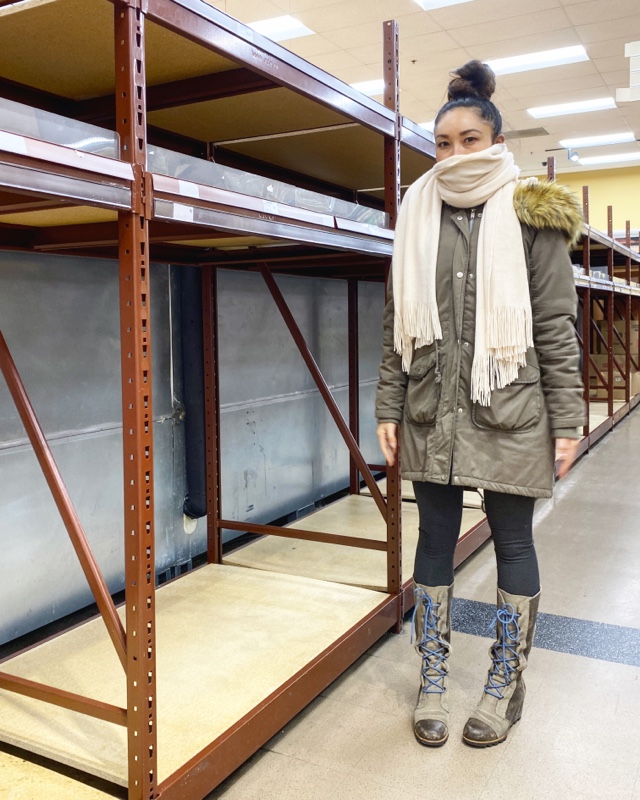 Umm, wow. The last few days have been pandemonium here in the US.
I went to Costco on Thursday and 3 huge lines wrapped all the way to the back of the store where the dairy was. People had to get in a separate line for toilet paper and water, and that line wrapped around the outside of the store. Oh, and I could NOT even get a single disinfectant wipe. Anything hygiene related was OUT. The worst part was, people were being super rude, pushy, and just plain nasty to me and one other. In a time like this, I feel like we should all be trying to help each other more…
So then I went to 99 Ranch (an Asian supermarket) hoping things would be better there. Lines were long, but they weren't as bad as Costco…however…ALL THE RICE WAS GONE.
THAT'S WHEN YOU KNOW IT'S SERIOUS.
My sister told me that when she went to Trader Joes, the frozen food aisle was empty. Like, apocalypse empty! So eerie to see images like this…
And then just tonight, the Mayor of Los Angeles declared that all gyms and fitness centers be closed until March 31st!!!!
Well you guys, as sad as I am about not being able to go to the gym, at least we can still work out at home! The crazy thing is – just about 3 hours before I got the alert from The LA Times about the whole gym shutdown order in our city, I had already prepared a 14-day Quarantine Workout Plan – as suggested by YOU GUYS!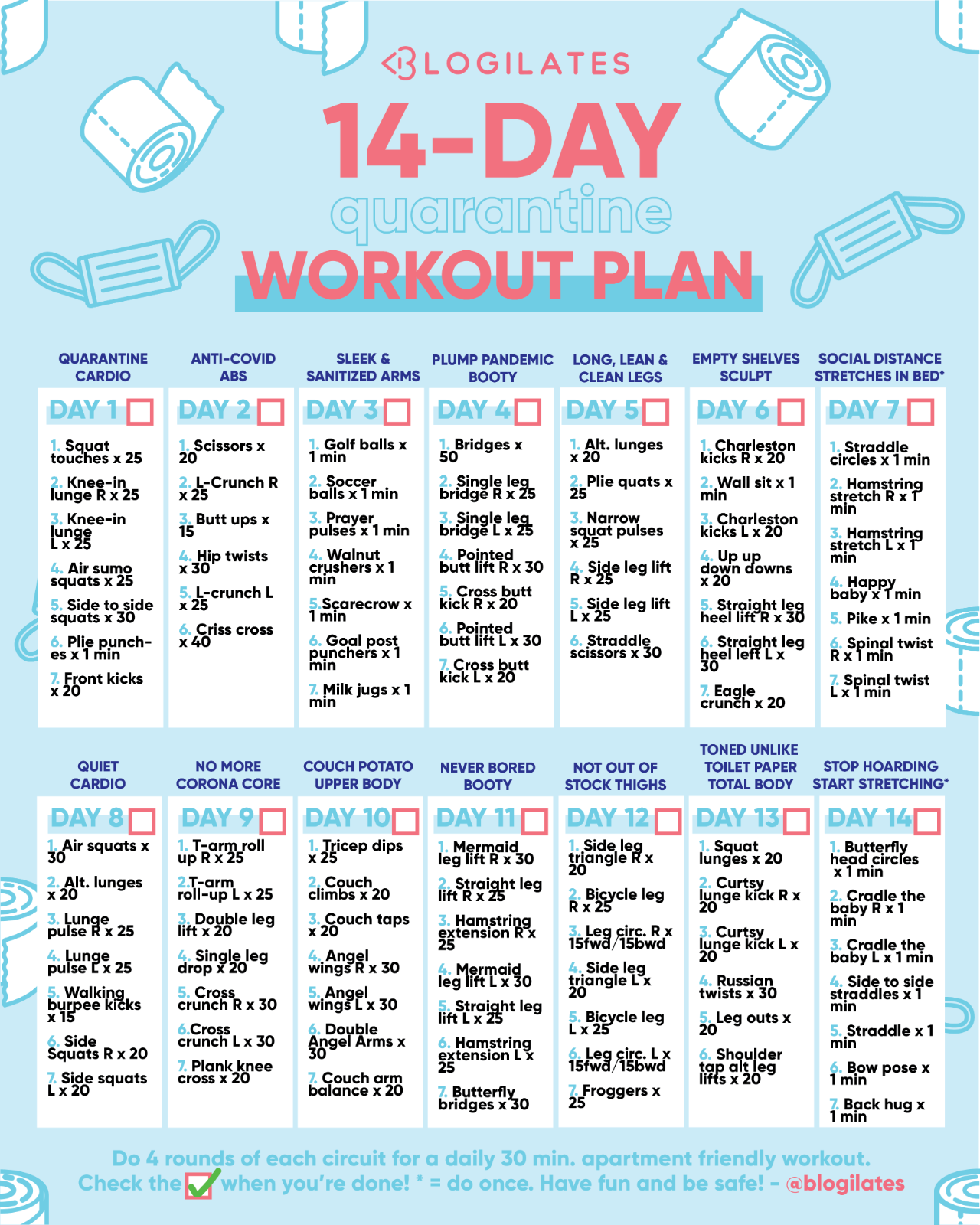 Download Plan
Here's what your 14-Day Anti-Coronavirus Workout Plan looks like:
DAY 1: Quarantine Cardio – See Demo
DAY 2: Anti-Covid Abs – See Demo
DAY 3: Sleek & Sanitized Arms – See Demo
DAY 4: Plump Pandemic Booty – See Demo
DAY 5: Long, Lean, & Clean Legs – See Demo
DAY 6: Empty Shelves Sculpt – See Demo
DAY 7: Social Distance Stretches in Bed – See Demo
DAY 8: Quiet Cardio – See Demo
DAY 9: No More Corona Core – See Demo
DAY 10: Couch Potato Upper Body – See Demo
DAY 11: Never Bored Booty – See Demo
DAY 12: Not Out of Stock Thighs – See Demo
DAY 13: Toned Unlike Toilet Paper Total Body – See Demo
Day 14: Stop Hoarding Start Stretching – See Demo
To get a 25-30 min workout in each day, do each circuit 4 times through! Give yourself a 1 minute rest between rounds to catch your breath and drink water. And make sure to check off each workout as you finish the day's circuit!
I designed each workout to be apartment friendly so that you're not driving your neighbors insane! So, no jumping! But I promise that you will still sweat and be sore the next day. That's how we do.
Also, I will be posting the demos every day on my Instagram @Blogilates. So make sure you follow me there so you can see how to do the moves properly.
Please stay safe everyone!!! I'm wishing you and your family health and strength to get through this hard (and very weird) time.