Sweat Time: —
Equipment Needed: —
Workout Type: —
WORKOUT DETAILS
Hi there guys!
Look at that nice surprise I have for you today 🙂 It is…the ONE THOUSAND AB CHALLENGE!
It's 10 moves at 100 reps each for a total of 1000 reps! Yes, I am crazy. But so are you. So let's do this. It's going to be the best, most INTENSE ab sculpting routine there ever was. Use the hashtag #1000abchallenge so I know you did it! These are your 10 POP Pilates moves.
1. The Hundred warms up the core and gets your blood circulation going.
2. Make sure that you fully straighten your legs at the fullest extent of the Criss Cross. Also, shoulder to knee, not elbow to knee!
3. Place your hands in a triangle underneath your tailbone and make sure your low back is pressed into the mat. No hollow backs! Relax your head and shoulders.
4. This one is all about the obliques. Same elbow to same knee.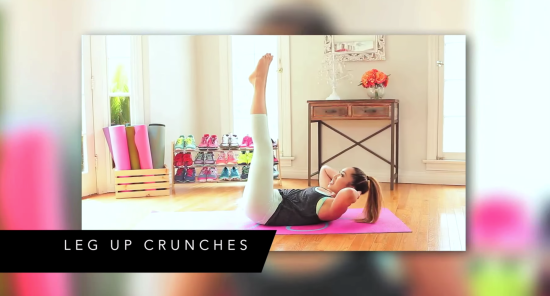 5. Press the heels together and point your toes. Elbows at ear height and left your chest as you crunch!
6. Keep your arms STRAIGHT in cha cha abs! Imagine that you are shimmying with your shoulders.
7. Press your palms into the mat. Lift your butt off the ground!
8. Make sure that both your shoulders and your butt is lifting simultaneously.
9. Twist! Make sure your shoulder comes off the mat and touch elbow to knee! Get ready for the hard version below…
10. Finally, the last move! Keep your leg straight as you twist! Almost there!
TRY IT NOW!!!!