Insane Abs, Butt, & Legs Workout!
Sweat Time: —
Equipment Needed: —
Workout Type: —
WORKOUT DETAILS
Hey guys!
I just got back from Punta Cana after a week long vacation. I hope you were following along on snapchat (blogilates) for all the juicy goods! Mermaid pools, mini donuts, fire dancers, and beaches galore! It was so much fun! Though the weeklong vacation was relaxing, I'm extremely tired right now because last night my bed was an airport bench. The first U.S. Airways flight got delayed and that brought on a whole slew of problems. It was frustrating because no one seemed to want to help all the stranded passengers. But you know what? I took a nice long shower once I made it home after 27 hours of travel and I am feeling much better!
Before we get into the vacay recap (I'll share cool pics and stories tomorrow), here's your new Monday video on the #FABruary Workout Calendar! Crazy Abs, Butt, and Legs! And girl…it is CURAZAY alright!
The first segment focuses on your lower abs and quads with leg outs. Be sure to pull your knees up and in to your lower abs for the most effective movement. Keep your knees and toes together. If your lower back or hip flexors hurt, you can place your forearms on the mat behind you and lay your lower back on the mat too. Keep your mid to upper back off the ground, chest lifted. (The same position we are in for corkscrew.)
The second portion is just madness. The first time I have ever tried this combo was in this video. Umm. I don't know if you can tell, BUT I AM DYINGGGGGG!!!! Having triangle butts paired with mini circles is certain death for your thighs and glutes. If at any point you feel like you cannot keep going (and that is totally ok) then lay down on your side and complete the moves.
Try your best guys! This video is not easy. But I made it for you because I know you can handle it. You're getting stronger every day.
Oh and great news! You know my newest DVD which is in Target now? I know a bunch of you could not find it or it was sold out, so I am happy to announce that you will be able to get POP Pilates: Flat Abs Fast! on Amazon and on shopblogilates.com tonight!
I will let you know when it is ready!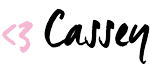 PS: How are you doing on the #30daybuttlift Challenge? Looks like a lot of you are on track and crushing it! If you haven't joined in yet, click here to get the calendar and print it for free.