How To Get Rid Of Cellulite
|
May 30, 2016
|
84 Comments
How To Get Rid Of Cellulite
Hey guys!
It's time to tackle cellulite.
It's something that 80-90% of women all have. Yes 80 to 90 PERCENT!! Why does this cottage cheesy looking skin have to show up on our thighs and stomachs and make us feel super self-conscious when we wear booty shorts or a bikini!?
There's actually a lot of misinformation about what cellulite is and what causes it. Most people assume it's because they have too much fat on their body, or because they aren't working out hard enough or eating healthy enough. But, many people who are extremely fit and healthy, STILL have cellulite!
As I mentioned, there has been a lot of debate and misinformation about what cellulite is, but through research, scientists have found that it's not just about fat, it's actually based around the structure of your skin.
A study conducted by the International Dermal Institute, investigated the walls of women's skin and they found that the outermost layer of tissues contains something called "fat cell chambers" that are separated by vertical connective tissues called "septa". (Those are the gray lines in the figure above.) When stretched, the uppermost point of these chambers will billow up into a dome. Things that cause the arc-shape of the dome to form are: fluid retention, lack of strength due to little or no exercise, or excess fat. And when you have arcs, you have the appearance of small bumps on your skin, aka "cellulite".
Now that you understand how cellulite forms, have you ever wondered why most women have it but men don't?
In the 1970s. Dr. Nurnberger and Dr. Muller examined the structure of the skin and found that in female bodies, the hypodermis was made up of larger freestanding fat cell chambers separated by VERTICAL walls of septa, whereas in male bodies, the fat cell chambers are smaller and have DIAMOND shaped septa.
Having diamond shaped septa is the reason why you can't see cellulite on guys! The structure of this type of septa gives the chamber more strength, so that even when fat cells swell up, they don't push through and bulge at the skin.
GREAT.
Oh, and INTERESTING fact: men with more feminine characteristics tend to have fat cell chambers closer to those of women, which means that hormones are likely the reason for this structural difference.
These following things may be causing your cellulite:
Poor diet/nutrition
Lack of exercise
Dehydration
Smoking
High stress levels
Poor sleep habits
High % of total body fat
Family history of cellulite
So, what do you do to get rid of it?
There are many creams and products that SAY they will help remove cellulite, but there isn't much evidence to prove that they actually work. Spa treatments and massages have been known to temporarily reduce the appearance of cellulite, but it doesn't result in permanent removal. Laser treatment can shrink fat under the skin and reduce the look of cellulite, but again, there's still mixed research about its effectiveness.
With all that being said, the 3 things that can actually help reduce the appearance of cellulite are:
1. Exercise
Regular physical activity will strengthen the connective fibers in your legs and stomach, which will reduce the appearance of cellulite. A combination of cardio and strength training has been known to help reduce the appearance of cellulite the most.
2. Nutrition
What you put into your body directly affects how it looks! Eating a diet high in leafy greens, will reduce inflammation in the body. Also, making sure to add fatty fish and nuts to your diet will get those essential fatty acids in, which help strengthen your connective tissue. Limit foods with added sugar, and high sodium to reduce bloating and fluid retention.
3. Hydration
Staying hydrated is also one of the best remedies for healthy looking skin because it supports healthy connective tissue. 80-120 oz of water a day is essential, especially if you're active. So drink up! Also, try and keep carbonated and caffeinated drinks to a minimum.
See how it always comes back to fueling your body from the inside out? If you workout regularly and feed your body with whole foods, then your body will respond back in a positive way. Even though there are still factors that can play a role in the development of cellulite, the best and most natural thing to do is focus on strengthening your body and fueling it with nutritious foods.
But EVEN IF you do all of the above and you still have cellulite…honestly, WHO CARES! If you're healthy, you're good! Our bodies are so much more than the way it looks. And like I said above, a MAJORITY of women have cellulite. It's like having hair – it JUST IS. Don't let your physical attributes control how happy and confident you can be. Just don't pay any mind to it. Keep doing what you do, and LIVE ON!
Comment below and let me know what makes you feel super self-conscious about your body.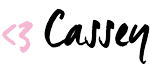 RESOURCES
http://www.webmd.com/beauty/cellulite/cellulite-causes-and-treatments
http://www.webmd.com/beauty/cellulite/can-you-beat-cellulite
http://hubpages.com/health/science_of_cellulite
http://www.health.com/health/gallery/0,,20735356,00.html
http://www.dermalinstitute.com/us/library/58_article_What_Is_Cellulite_.html