Hey guys!
By popular demand, your challenge this month is all about those arms! Let get 'em strong, toned, defined, and beautiful! (So that we can carry 17 grocery bags in one trip because THERE IS NO WAY I AM TAKING 2 TRIPS!!!!)
These exercises target your chest, shoulders, triceps, biceps, and shoulders! It is quite amazing what you can do without lifting a single dumbbell.
I want you to ask at least 1 person to join you on this 30 day challenge! It's easy to incorporate into your day – you can do the exercises all at once or just one at a time. Either way, just get it done!
You can download and follow the calendar below!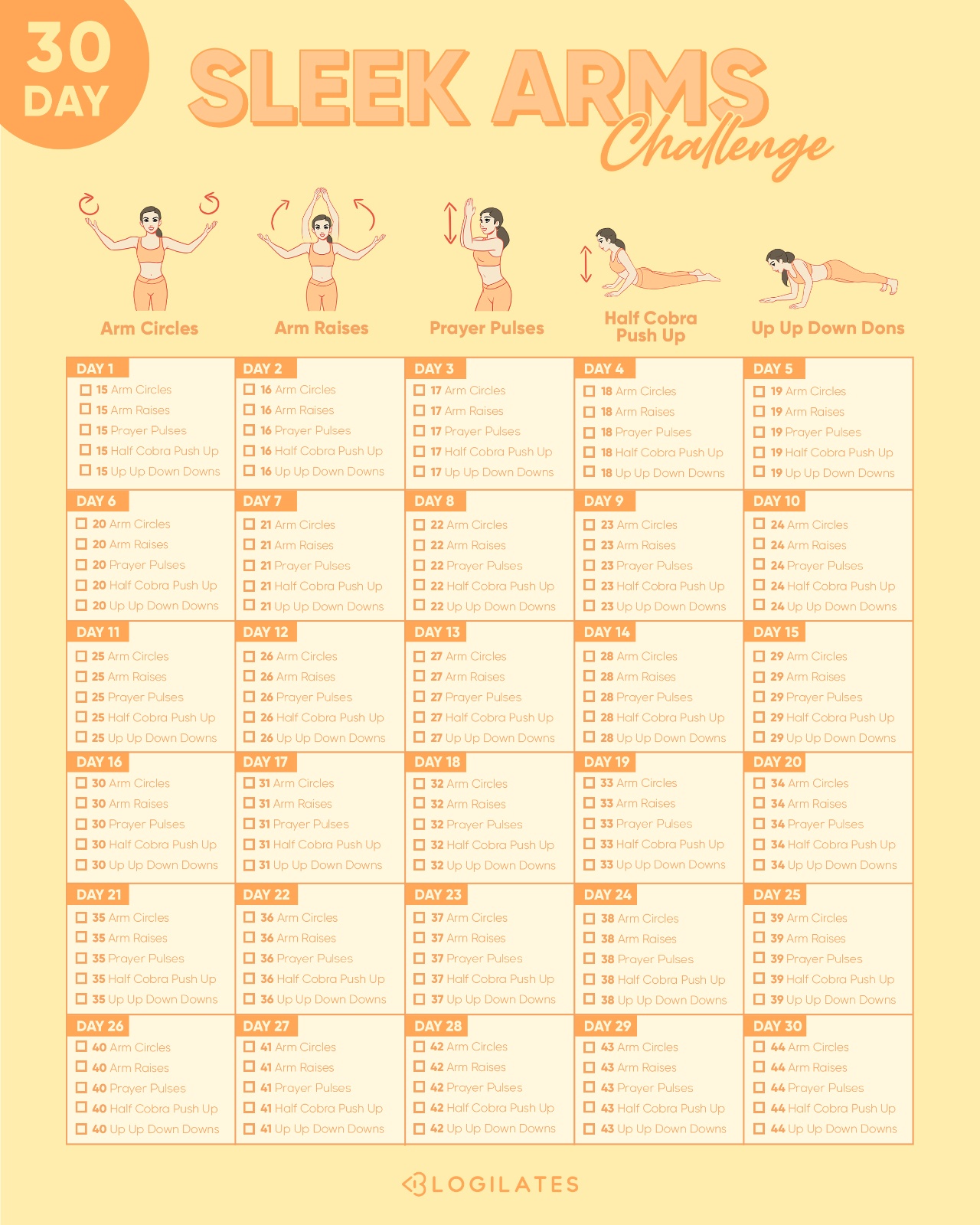 1. Arm Circles (Golf Balls)
Draw mini golf ball circles with your arms! Keep your palms open the whole time! Do not drop the golf ball. Targets your shoulders.
2. Arm Raises
Palms open, raise your arms up and down! Pretty simple. Targets your shoulders.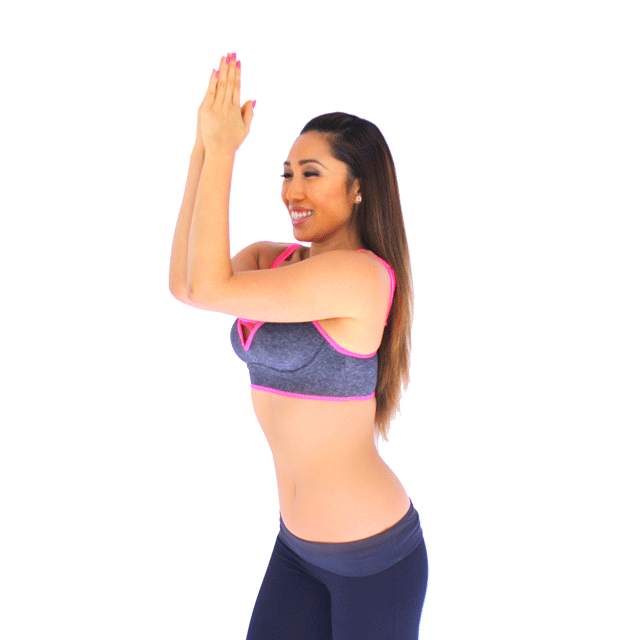 3. Single Chest Press Pulse
Bring your elbows together. Imagine you are holding onto a $100 bill. DO NOT DROP IT!!! Hands in a prayer position. Now take your elbows from chest height to nose height! This targets your chest, your biceps, and shoulders!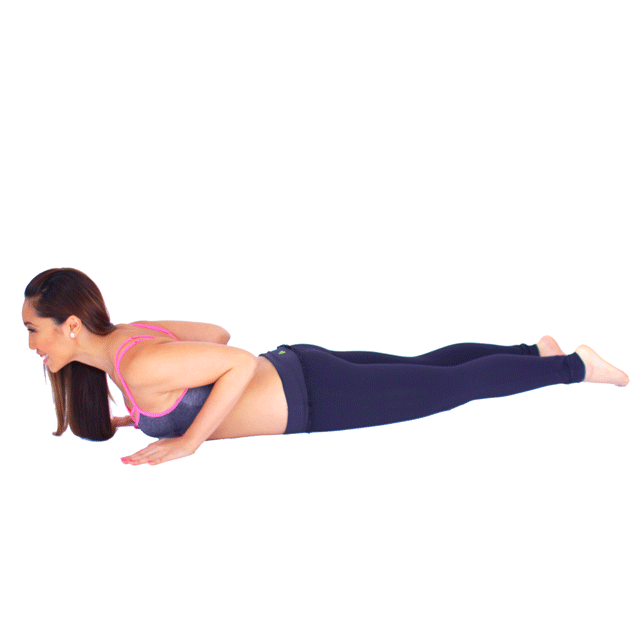 4. Half Cobra Pushups
Place your hands underneath your shoulders and lengthen your body on your mat. Pressing through your palms, lift your chest off the ground and stop when your elbows create a 90 degree angle. Make sure your elbows are TOUCHING your ribcage the whole time. Targets the triceps and chest.
5. Up Up Down Downs Start in plank on hands and toes. Beginners, go on hands and knees. Bring your right elbow down to the floor, left elbow down, then press your right palm where your right elbow was, press your left palm where your left elbow was and now you're back in plank! That's one Up Up Down Down. When you're half way through your reps, start going down on your left side first to even out your body. Targets chest, shoulders, and core.
HAVE FUN! The hashtag for this challenge is #30daysleekarms. Now go post a pic of the calendar and ask your friends to join in! I'll be liking all of your pics tonight 🙂