Feeling tight? Body kinda ache-y and crack-y? Then it is time to work on our flexibility and our mobility. 28 days of stretches. You in?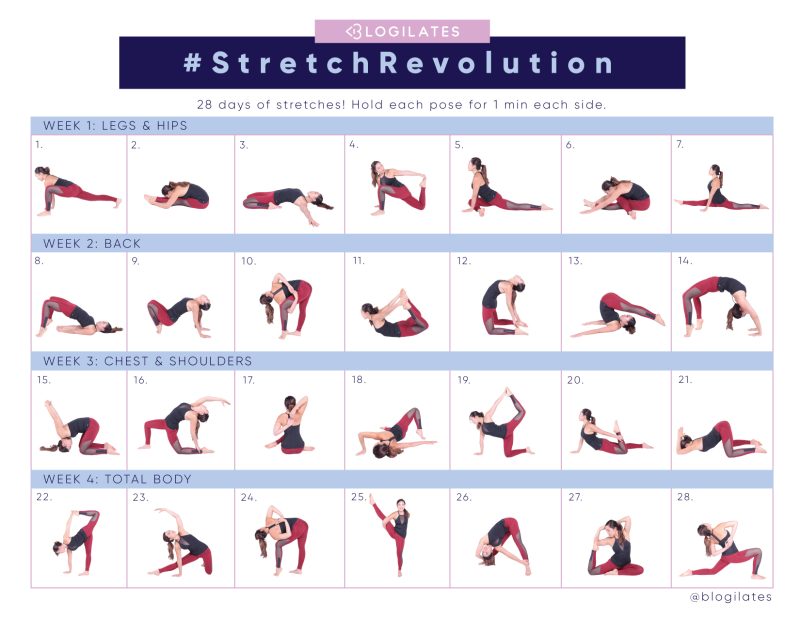 Join the #StretchRevolution Nov 1-28! I'll be going LIVE everyday on my Instagram to stretch you for the pose of the day! If you're not able to catch me at that very moment, no worries, the live will stay up for 24 hours on my IG. And if for some reason you don't have IG, then I will be posting the videos to the Blogilates Facebook and they will always live there!
Here are the first 7 stretches for week 1, in which we will be focusing on stretching your legs and opening your hips!
Every week the focus will change and I'll post the new stretches weekly.
Ready for a GIVEAWAY!!!!????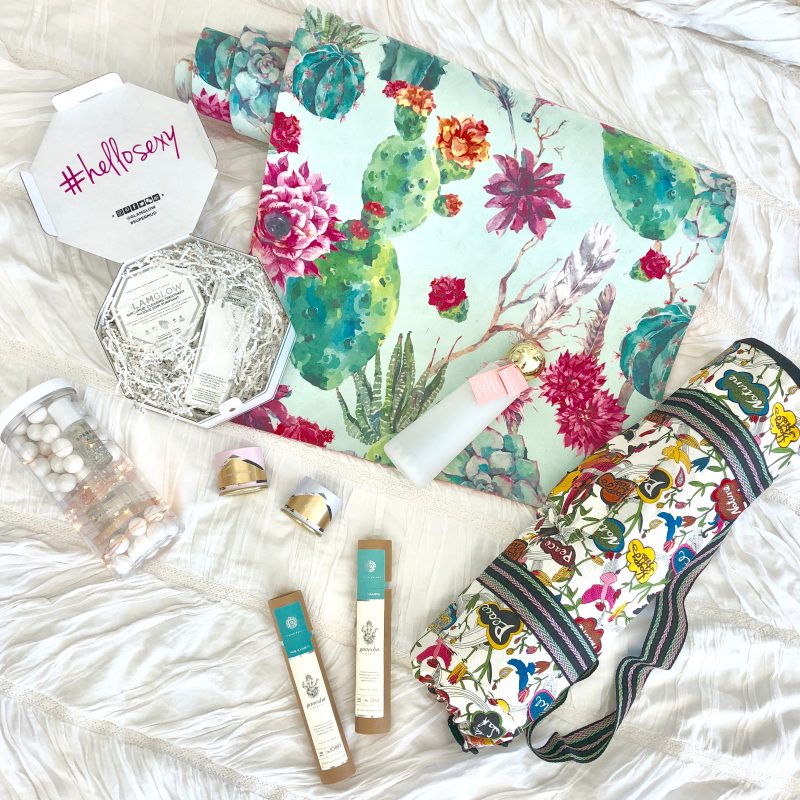 I'm giving away the Ultimate Relax Kit to one person who reposts the week 1 purple graphic asking 3 friends to join them! It's a self care kit to keep you happy, healthy, and calm! 😊
If you win you'll get…
Vegan Suede Yoga Mat by POPFLEX
Cleansing Treatment + Masque by GlamGlow
Perfume by Spark x Iskra
Coconut Mango Scented Candle
Gardenia Scented Candle
Incense
Glass water bottle by BANDO
Yoga Mat Bag by Sakroots
Make sure to hashtag #StretchRevolution! You can live anywhere in the world and be any age. I will announce winner November 1st!
Yay!!! So excited for this!!! Hope you are too!!! 👏 Comment below and let me know if you're in!