What would happen if we did 100 squats everyday for 30 days? Well, let's find out! On June 1st, I am going to begin doing 100 squats EVERY. SINGLE. DAY. And I'm gonna do it live on Instagram @blogilates at 9AM PST DAILY until June 30th! Wanna do it with me? Let's take the #100SquatChallenge!!!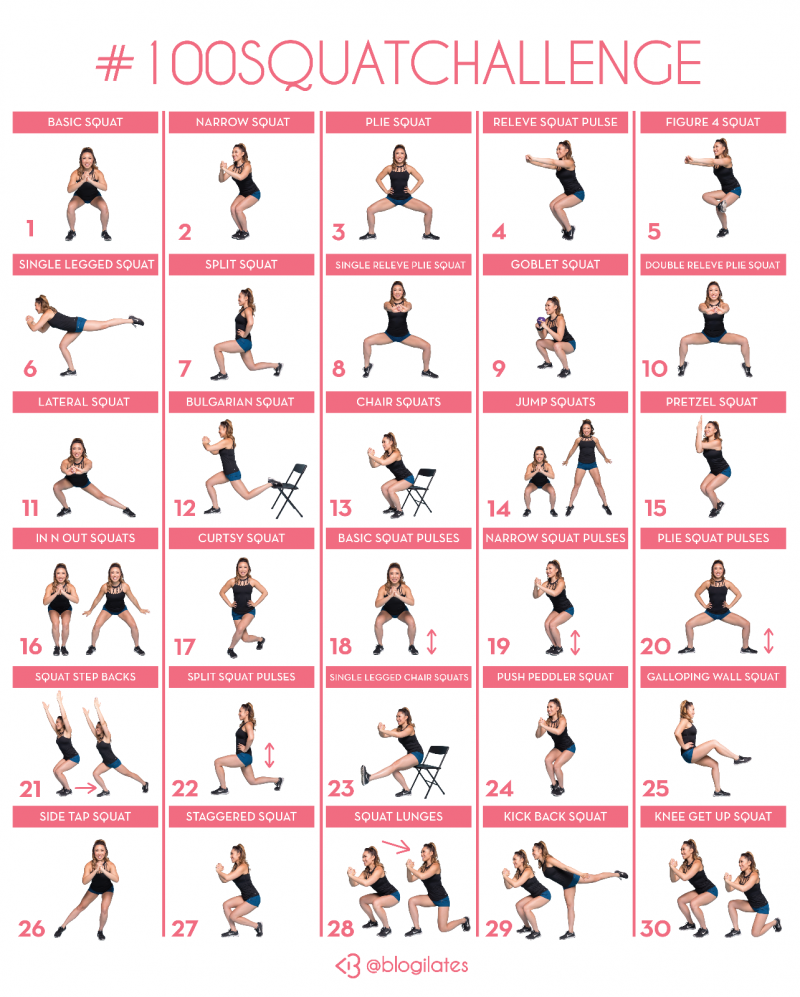 Everyday we will be doing a new variation of a squat. Here they all are!
1. Basic squat
2. Narrow squat
3. Plie squat
4. Releve squat pulse
5. Figure 4 squat
6. Single legged squat
7. Split Squat
8. Single releve plie squat
9. Goblet squat
10. Double releve plie squat
11. Lateral squat
12. Bulgarian Squat
13. Chair squats
14. Jump squats
15. Pretzel squat
16. In n Out Squats
17. Curtsy Squat
18. Basic squat pulses
19. Narrow squat pulses
20. Plie squat pulses
21. Squat Step Backs
22. Split Squat Pulses
23. Single Legged Chair Squats
24. Push Peddler Squat
25. Galloping Wall Squat
26. Side Tap Squat
27. Staggered Squat
28. Squat Lunges
29. Kick back squat
30. Knee Get Up Squat
Also! If you join in, you'll be entered to win one of FIVE $100 gift cards to POPFLEX! All you have to do is post a photo on June 30 on IG and talk about what gains you got from the #100squatchallenge experience! You can be from any country, any age. Just make sure your profile is public and you are hashtagging your pic, or else I can't see it! The winners will be picked randomly!
Watch this video for all the deets!
Good luck! Let's see what these 100 daily squats do to our booty gains and our strength gains! Comment below if you're in!